eCommerce Mobile App and Mobile Wallet Usage Suring in India, United States – Pushing Demand for App Development Companies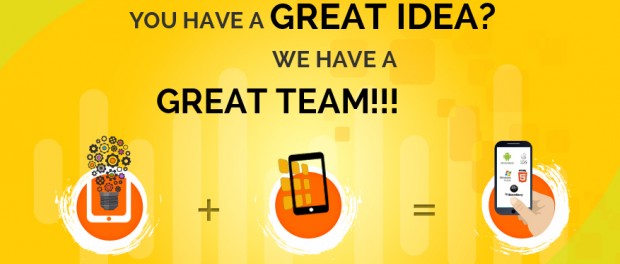 Share it now!

Indian ecommerce industry is growing leaps and bounds by the help of mobile ecommerce technology. India becomes the largest country in terms of new internet users' additions crossing china, 63 million Internet users by the end of 2014. This is more than double compared to china in the same year and thus pushing demand of mobile app development companies to next level.
Nowadays consumers are spending more time with online retail on mobile devices compare to laptops. This is putting pressure on online retailers to update their ecommerce app strategy. Now we are more comfortable in paying online and also on our mobile phones.
There are 4 points we need to consider to get the clear picture:
Mobile Penetration
India is leading China and Brazil in smart-phones growth worldwide. These 3 countries together witnessed a 23% increase to 2.1 billion smart-phone subscriptions.
In India smart-phones account for nearly 15% of the total mobile subscription. 11% of Indian population are using smart-phones now. Mobile internet traffic reached to 65% in India as of may 2015.
Mobile eCommerce
Indian mobile ecommerce sector is gaining market at a noticeable rate. It contributed 41% in total ecommerce sales in 2014. In India companies are concentrating more on mobile platform compare to web portals due to this boom. According to leading ecommerce player, their 75% sales come from mobile and for other this number is 70%. Following this trend a major fashion retailer dropped their web portal and adopted an app only ecommerce business model.
Mobile Wallets
In a country like India where people fear to use credit and debit cards online, mobile wallets is increasing with ecommerce adoption. A leading ewallet company called accumulated around 80 million wallet users, this have apparently grown 17 times in the past year.
Mobile wallets offer a secured and convenient payment method compare to others. Mobile wallets are suitable for marketplace scenario. Here a customer can purchase from different sellers and the amounts are the divided and transferred to respective sellers. Also the marketplace itself will take a cut of the transaction.
Social Mobile Apps
According to the reports Indians are very fond of messaging apps, 3 out of the most used Apps in India are chatting mobile apps. WhatsApp is leading the messaging industry in India along with Facebook's messenger at 4th place and Hike messenger at 8th spot.
Gaming is another domain which is enjoyed by Indians. Here Candy Crush holds the 1st place in this sector and Subway surfer is 2nd.
We can notice this trend worldwide. About six of the apps rank top in terms of number of sessions. According to Meeker we cannot consider messaging apps as one size fits all category. People use different messaging app for different purpose. Messaging apps like LINE, WeChat are gaining popularity with new features and different approach.
Online videos accounted for 64% of consumer Internet traffic globally in 2014, increased from 62% in the year 2013 and 57% in year 2012. Among this mobile video accounted for 55% of mobile traffic in 2014, up from 52% and 50% in the year 2013 & 2012 respectively.
2015 has been significant in terms of mobile app development growth and surging demand for app development companies. The trend is shifting toward building top mobile app products, which is definitely better.
In 2016, search engine results will showcase video ads
Google has started showing videos in the search results but in 2016, it plans to show video ads too. Social media websites like facebook and twitter have already taken the step to show autoplaying videos to the users. It is predicted that the mobile apps will show in SERP table too. It is expected that these recent innovation can take mobile apps for optimization of fine-tuned mobile search.
Surge of on-demand apps
Things are going to get more interesting in the app world as more sectors are expected to introduce more on-demand apps in 2019. Let's face it, there are countless on-demand apps as per now. The main highlight under this trend is that there will be more apps come 2019. Currently, there are bigwigs such as Uber and Taxify that have gained a lot of popularity thanks to the on-demand apps. Car rental and on-demand taxi apps have generated great demand.
Share it now!