Why mobile app development companies in USA, are focussing on freemium and paid apps for revenue growth?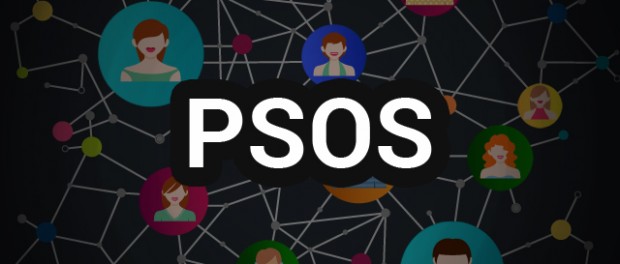 Share it now!

Building paid mobile apps on Android and iOS platforms is larger part of growth strategy for mobile app development companies in United States. It is very important that companies earn money for a long period of time through subscription and royalty. There are numerous options available for monetization of mobile apps but it is very important to choose the best strategy for the app development, you do.
What strategy you should adopt for mobile app development (freemium & paid)?
Having a clear picture of the monetization model for your app from the beginning is crucial for validating the idea of app development. Mainly there are three pricing models that your company needs to follow. According to the report by Distimo, 71 percent of revenue was brought in by free apps with paid revenues of 24 percent and 5% revenue from paid apps.
Here are some monetization models, to improve the revenue generation of your company:
Freemium Apps and Games
One-time Paid Apps
Free Apps with Paid Advertisements
Paid Apps with Paid Features
Freemium App and Games
Freemium for apps and games is the popular monetization option for games and apps. It is considered to be one of the best applications for generating revenue. According to Distimo's report, in-app purchase ranking is 76 percent in accordance with the entire revenue generated in Apple App Store in the US and 90 percent in the Asian markets.
Freemium apps or game is free for any user. The only fact is that it would be available with limited features, virtual goods and contents. By placing an in-app purchase, the users can access the premium version of the app or game which includes all the desired features. For monthly updates, this route subscription is enough.
Free app or game removes the price barrier and makes more people interested in downloading it. This gives an opportunity to the developer to prove the product value to the customers.  The best example for a freemium app is the British celebrity chef, Jamie Oliver's recipe app. In this app monthly update for a subscription fee will offer additional contents and features.
One-time Paid Apps
These apps can be downloaded after making the payments. All the updates and additional features are expected to be free of cost. Before developing a paid app, remember that it should be compelling enough to evoke interest in the minds of the customers. The customer should feel like downloading the app even without checking on the sample of it. To gain repeat business, each time you need to find new customers.
Most of the utility apps fall into this category. During the time of first time of download, the core value will be offered to the users. Later slight additions will be done to enhance the user experience.
Free Apps with Paid Advertisements
This peculiar model of monetization is used by many mobile app development companies. This kind of apps can be downloaded free of cost but exhibits non-intrusive ads.
In this model of monetization, you can gain revenue when the number of downloads and use of the app becomes frequent. This model is advisable only if your app calls for consistent and frequent usage.
Paid Apps with Paid Features
This monetization model is considered to be hybrid and it has raised much criticism from users. It is a bit tricky to develop an app using this model and only through clever moves a company can gain value proposition. But there are companies who opt for this recent development.
Many have the opinion that it's unfair to charge the user for downloading the app and again making they pay for gaining additional features. Some of the apps built on iOS platform can be considered as the major example of this kind of app development model.
You can follow any method of monetization to achieve revenue for your business. But it is very important to maintain the relationship with the customer remains valuable. For the growth of app development company, it is very important to gain repeat business from the lifelong customers it has got. The value and volume of customers define your business growth.
Wearable Technology and Internet of Things
With the advent of Apple watch and Google glass, wearables have created a great impact in innovative app development initiatives. In 2016, It has infact resulted in the growth of wearable technologies and internet of things (IoT) and gain popularity like never before. App developers should upgrade themselves to follow these latest trends and develop mobile applications for wearables and IoT devices.
What demand for Android developers is more than iOS developers in India?
Google's Operating System – ANDROID is world's most popular platform for millions of smart phones, tablets and other devices and today it powers over 80 per cent of the smart devices all across the world. According to a study report, Android games are dominating among the numerous Android based applications with over 36% of all downloads along with 89% of all revenue on Google Play coming from games. Same trend is there in other verticals too. That's why demand for top android developers in India is surging.  
In 2019, custom mobile app is a must for your brand.
It is not just the biggies like Amazon, Alibaba and Flipkart, who want to increase user experience and hence sales through their own mobile applications. Now even the smaller players including the local businesses want to have their own apps created according to their requirement. So, besides the traditional industries like healthcare, insurance, fitness, e-commerce and fintech, businesses as varied as food delivery, organic products, laundry services, plumbing, bespoke tailoring, handbags and accessories designing, etc. will want their own mobile apps suited specially to their niche customers.
Share it now!