Healthcare mobile app development services surging in India, United States and African Countries.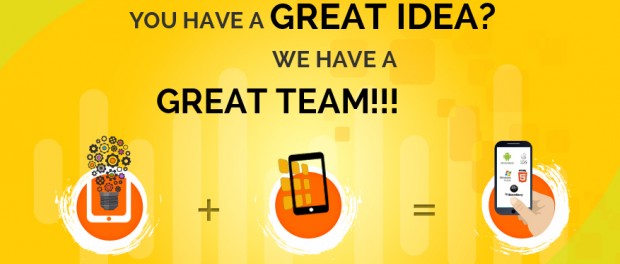 Share it now!

Today, mobile apps have become an essential medium to reach out potential customers and establish a strong business relationship with them. These are the high-end solutions to boost brand awareness and improve the consumer experience. The expansion of the wireless industries has led to a situation where people are expecting a lot out of their mobile devices. Hence mobile application development serves as the best solution to spread your business globally, no matters it is on a small scale or a large scale.
For Custom Mobile App Development – Get a Quote http://www.mobileapptelligence.com/enquiry.html
There are numerous of apps available for a similar sector or field which can be a big challenge for the app you are thinking to launch. To cope up with this competitive market, one needs to breakthrough in niche apps by think out of the box. Many demographics are yet to be utilized. One among them is the Healthcare apps.
Keep fit with Pharma, healthcare and wellness mobile apps
Keeping up your health, can be pretty hard now a days. These days, we spend countless hours gawking at our smartphone displays, continually playing borderline-addicting games and watching videos that may actually have adverse effects on our health in the long run. However, the smartphone can also be robust medical accessory with the right intrigue and set of mobile apps.
According to a report published by the GSMA, the global mobile health market will be worth $23 billion by 2017 and the larger eHealth market is estimated to grow to $160 billion in 2015, at an average growth rate of 12-16%. Today technology is in the process of bringing change to every element of the health industry – pharmaceutical, healthcare, wellness and fitness. It has been discovered by many big healthcare organizations that the mobile health applications as an innovative way to promote and deliver healthcare services and products.
Next Post –
How much does mobile application development cost in general for a business app
Building a healthcare mobile app doesn't mean that you are only targeting the audience who are into medical profession. However the boundaries are much wider now. A study by leading technology experts says that 37% of users have used their mobile phones to look up health and medical information, 40% of doctors believe that mobile technology has reduced number of patient visits which means patients are also relying on these kind of apps, 80% of doctors use smartphones and medical applications, 88% of doctors urge patients to monitor their health at home. Now demand and awareness for mobile health applications is increasing each day. More and more doctors, patients and hospital staff seem to be moving towards this new mobile trend. Hence stepping into a health care mobile app business can be a wise decision.
HealthCare App Verticals:
There's a variable swath of medical apps in the market, some of which allow you to better understand pharmaceuticals while others work to diagnose your symptoms and prep you for an unforeseen medical emergency. Below are a few of favorite verticals for keeping you in the know:
A simple pharmaceutical reference app with features such as proper drug dosage and medicine recommendation.
An app to keep track of medical advancements and news, for someone studying medicine, working as a medical professional, or just interested in medical news.
A comprehensive reference app which allows you to search for information on medications and treatments regarding various illnesses.
A First Aid app, which provides simple step-by-step instructions to guide you through everyday first aid scenarios, whether talking asthma attacks or broken bones. It also supplies you with a host of safety tips regarding natural disasters such as hurricanes.
A Chart based app allows you to access your medical records on your phone at any time. You can quickly see which vaccinations you've had and when at a glance, along with the last time you visited the doctor and which prescriptions you're taking.
A reference apps that not only does the robust offering supply basic information regarding the side effects and dosage amounts of various prescription drugs, but it also allows you to contact their manufacturer directly.
A convenient app that lets you instantly connect with licensed doctors via video chats and audio calls.
A simple app which allows you to find neighborhood doctors within your insurance network, each with verified reviews from other patients.
An app which allows you to document and share symptoms with your family or doctor, while giving you the means to store vital insurance information and schedule reminders for upcoming appointments.
So you can think of creating a niche mobile app that helps users to follow a particular workout. Or your mobile app can cater to an underrepresented demographic, such as homemakers or people with high BP. By focusing on a smaller market share, your mobile app will be noticed easily among the crowd and bring profits.
GPS location plays bigger role in Business Marketing
GPS Location based technologies provide truly revolutionized experience in business marketing, promotional activities and shopping made by the customers. The technique has also stimulated interest of security agencies to security measures. It will provide continued effort to give location based tracking tags for new applications for ecommerce businesses.
5G wireless is just around the corner.
While 2018 was the year when fixed 5G apps found their legs, in 2019 we will see 5G wireless finding its way to our Smartphones. 5G will expand the potential outcomes that present systems like 4G LTD offer by not only improving the user experience but additionally the mobile application development market. Applications that currently take minutes to download, under 5G, will be available in not more than seconds. It is 100 times quicker than 4G and will expand the application market as the possibilities for applications will be tremendous.
Share it now!