Hiring Mobile App Developers to Develop An App from Scratch, Key Questions to Ask.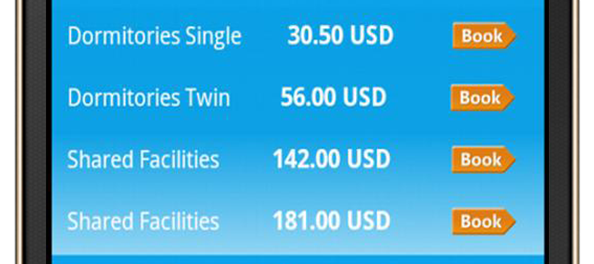 Share it now!

If your company, business or enterprise doesn't have a mobile app yet, then you are seriously missing a great opportunity to connect new customers and tap into new revenue streams. Mobile phones and tablets are where today's consumers live. If you'd like a mobile app that lets customers buy your products, or simply access products reviews, videos or coupons, you'll need to hire an experienced developer you trust to custom build it.
App Developers for Hire : Connect Us Today – http://www.mobileapptelligence.com/enquiry.html
If you are looking to develop a mobile app and hiring app developers from any part of the world, following questions, you must ask your developer.
Examples of mobile apps, you've developed
Professional app developers will provide you with a list of apps they are personally responsible for creating or at least played a major role in developing, complete with links to each in Apple's iOS App Store, BlackBerry App World or Google Play, Google's Android app store.
That way you can begin to gauge whether or not they have the skills, experience, and vision to produce the type of mobile app you're looking for.
List of your current and past clients
Existing clients' references can definitely help you in knowing about the capability and proactive-ness about your app developer. Checking references also gives you an opportunity to ask how reliable, responsive and results-oriented candidates are. For example, you might ask whether they delivered on deadline and within budget, and how well they work under pressure.
Existing hardware for testing
Availability of hardware is key for testing the app in real time. "If you're telling me that you can build an app for an iPhone, then you should have an iPhone, you should be playing with the apps that you are building and also playing with other people's apps on a very regular basis."
 Developer's knowledge about app monetization
If your primary goal is to generate revenue with your app, the developer needs to know exactly how to build in features that will allow you to make money. You could opt for a pay-per-download revenue model, charging, say, between 99 cents and $4.99, depending on how many features your app offers.
Communication during app development and review
The quality of your app often depends on how clearly and often you communicate your app design and functionality requirements throughout the development process. Does your app developer prefer to chat in person or via phone, Skype, instant message? Check this point in detail.
Ownership of app source code
One of the most important questions, as you must seek 100% ownership of the mobile app source code while hiring dedicated app developers. To be sure you own all the rights to the app you commissioned, you and the app developer should sign a written "copyright assignment" or "work made for hire" contract. The document should establish confidentiality and state that you own the app's design, source code and all of its content.
App Store Submission
After you've approved the beta-tested version of your app, the last step is for the developer to submit it to an app store for approval to be sold there. App submission is often a long, multi-step process that your developer should already know how to successfully navigate.
In general, the basic mobile app can start between $2,000 to $5,000. But you could end up spending many times more if you pay a mobile developer by the hour. More complicated mobile apps, including ones that are database driven or involve 3-D gaming, can cost thousands more.
Big Data being ruled by Spark
Spark has in-memory computing for faster processing of data and the ability to produce large quantities of significant amount of data which is readily available to use. In 2016, obviously, the most advanced technology for data processing improves the prospect of large amounts of data. With Cloudera and IBM pushing it harder to use, Spark has turned out to be one of the most demanding data applications, sparks for developers and technology experts will be instrumental in the world.
In 2019, custom mobile app is a must for your brand.
It is not just the biggies like Amazon, Alibaba and Flipkart, who want to increase user experience and hence sales through their own mobile applications. Now even the smaller players including the local businesses want to have their own apps created according to their requirement. So, besides the traditional industries like healthcare, insurance, fitness, e-commerce and fintech, businesses as varied as food delivery, organic products, laundry services, plumbing, bespoke tailoring, handbags and accessories designing, etc. will want their own mobile apps suited specially to their niche customers.
Share it now!