Android App Development & Social Media
Android App Development Company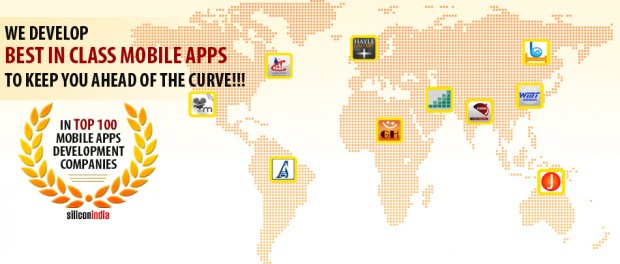 Share it now!

Android app development has been one of the preferred categories, when it comes to mobile app development. Over the years the number of Android device users has increased. On the other hand, social media has helped small and midsize companies to promote their products and services in a batter way in an increasingly competitive environment. For a well defined marketing strategy, android app development is a must for company to become more reachable and connected, which can be further improved by ever growing social media. Social media acts a platform for promotion the Android app for business and reaching out to maximum number of consumers. Over the years social networking sites have become one of the major force for promoting and marketing of products. The process of promotion and marketing takes place through displaying information about your mobile website and Android apps. In some cases word of mouth among the users of the social networking sites also acts as a source.
For http://www.mobileapptelligence.com– get a Project Quote –
http://www.mobileapptelligence.com/enquiry.html
Android Application Development Company
Today, users who frequent Twitter and LinkedIn, checks for the suggestions of the fellows regarding top android apps to user for various objectives. Thus any professional android app development company, cant ignore impact of social media for android app promotion and monetization. More positive comments regarding any app, more downloads the app will see.
Related: Mobile Application Development Company for Multimedia Apps
All the leading android app development companies are integrating the social sharing APIs along with seamless login. Link of social media icons will also encourage the visitors to click on the icons which will lead them to your social pages. You can encourage the visitors by offering them some freebies such as bonus points for references. Survey shows that social media referrals have increased the sales products and services by 12%.
Related: Best Cross Platform App Development
Android app development company should ensure that your app is in sync with all your social pages. The client comments, new initiatives, images and other valuable information should be shared to common network.
Related: Android Application Development Company for Productivity Apps
Android app company should also use twitter's search tool is a very strategic device to incorporate into your information-gathering strategies. One can integrate through the API and share all the tweets on the products online interface. These information can also be indexed and searched through google and thus provide better visibility.
Android app development companies have always given due credit to Facebook, which has a lion's share in social media. One must use the social media seriously as this will certainly improve the visibility of your android app.
Apple introduces Swift programming language
With the introduction of Apple's new Swift programming language, we see a big change in iOS application development. Objective-C and Swift are used for iOS application development. Swift with the most popular programming on the Internet, according to Tiobe index. The application developers for iOS find Swift to be much easier to work with and we can be sure that more developers would be using Swift in 2016.
The author is a senior business analyst and an expert in native mobile app development.
Resources:
http://www.mobileapptelligence.com
http://www.mobileapptelligence.com/mobile-app-developers.html
http://www.mobileapptelligence.com/android-app-development.html
Next Post: Android App Developer India
Geo Tag: South Africa
Android AI Assistant
The advancement in this sector has been a humongous one. There was a time when the Siri was the highest achievement in AI which is of course not the same anymore. With AI giants like Google assistant, IBM Watson, and Sophia, Android AI is uplifted like never before. It's like AI is spreading its root in every corner of the globe. Even the homes are becoming smart and AI equipped with Google Home and Amazon Alexa. 51% of the AI market share is consumed by the Google Assistant.
Share it now!