How to Hire Android Developer for Custom App Development Project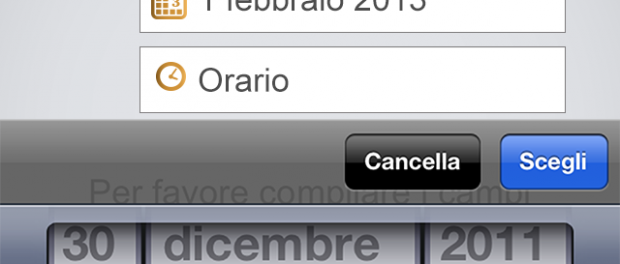 Share it now!

The fast growth of android app development has forced many of us to think of developing our app idea into an Android app. The matter becomes bit more serious, when you think of customized Android app development. How to Hire Android Developer? You will definitely have this question on your mind, if you are looking to get a custom app development project done. With Google continuing to provide open source software to all the users, it has retained its position as the leader, when it comes to mobile apps development top OS provider. This strategy has acted in favor of Google in comparison to its competitors, who have tried confining its clients through policies like locked Sim and contracts. So getting the best Android app developer for your customized project is what you will look for and how to hire the best resource, we have some great tips to provide you. Custom Android app has the capability of taking your business to a step ahead. The important point to consider here is about hiring the right custom Androan app developers for your Android app development project.
To Hire Android Developers on Contract, Write us.
Get a Project Quote – http://www.mobileapptelligence.com/enquiry.html
Hire Android App Development Company
As predicted by the trade analyst, the android enabled hand-sets are here to stay for a long time, thus brightening the future for Android app development companies and Android app developers. Being an open source, customization becomes easy as Android developers can develop new software capable of addressing the specific needs.
Next Post: How to hire top android application development company
The features associated with Android operating system have made many users to shift from competitive operating systems. With the implementation of customization, Android app development has the capability of venturing into specialized market for business development. The success of Android application development could be compared to the success which Google as a search engine had achieved, when it first introduced itself in the market.
When you want to convert your creative idea into an Android mobile app, it is advisable to get connected to a mobile app development company. A renowned mobile app development company would have the expertise of providing you with the best resource, when it comes to designing and development of a customized android app. Following are the fields, where in 2014 had seen growing demand.
Related: Android Application Development Company for Business Apps
Music applications
Finance applications
News applications
Lifestyle applications
Sports applications
Multimedia applications
Books applications
Navigation applications
Weather applications
Food and Drinks applications
Travel application
Business applications
Sports applications
Reference applications
Social media applications
Utility applications
Related: Phonegap Cross Platform App Development
Choosing an Android app development company would play a vital role when it comes to hiring an Android app developer for the development of your customized Android application. Technical knowledge is the main element that helps an Android app developer to create an excellent Android app. When you hire an Android app developer for the development of your customized Android application, you should check the technical expertise of the resource. The Android app developer should possess expert knowledge in Android SDK, XDA, Java, JavaScript, AJAX, CSS, XML, HTML and XHTML.
You should also check the previous Android app development projects that the Android app development company has completed. Going through the previous development projects would help you in knowing the level of expertise the Android app developer posses, helping you to conclude on your decision to hire Android developer for your custom app.
What's awaiting for SEO in 2016?
Optimizing the web page for any specific keyword is just an initial step in SEO marketing. Every now and then, SEO is evolving and in order to create a balance between contents for humans and to optimize it for gaining organic ranking add-on features have to be provided. In 2016, immediate and dedicated content adds on to the online marketing and it should be enhanced with relevant images or videos to create interest in the minds of the users.
5G wireless is just around the corner.
While 2018 was the year when fixed 5G apps found their legs, in 2019 we will see 5G wireless finding its way to our Smartphones. 5G will expand the potential outcomes that present systems like 4G LTD offer by not only improving the user experience but additionally the mobile application development market. Applications that currently take minutes to download, under 5G, will be available in not more than seconds. It is 100 times quicker than 4G and will expand the application market as the possibilities for applications will be tremendous.
Share it now!