How can you distinguish between Mobile banking and Mobile wallet?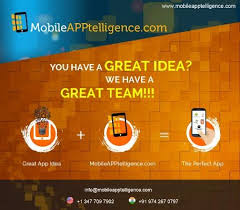 Share it now!

The traditional banking methods are almost on the verge of extinction. Hence the banks are shifting to innovative products like mobile apps which are customer-centric and easy-to-use. Many companies have come up with the concept of mobile wallet and recently giant players like Google and Apple has adopted this. Recently an article based on mobile wallets was published in ABA Banking Journal by John Ginovsky which was titled as "Mobile wallets quietly coming on strong". It states that "Mobile wallets have been evolving for many years, yet remain a niche product. They've faced many hurdles: technical specifications, competing brands, consumer education, coordination between enabling entities, and security concerns, to name a few. Behind the hurdles, though, is a force that all the players must and do recognize: Hundreds of millions of people already are dependent on their sophisticated mobile devices and hundreds of millions more soon will be. The devices are natural tools for most of these people to make everyday payments—after all, they use them for just about everything else."
It's been more than a month since the government has announced demonetization of 500 and 1000 rupee notes. This has suddenly affected the need of shifting from cash payments to digital payments in all kinds of purchases. It has positively impacted the need for mobile banking and mobile wallet. So let's check out the major differences between mobile banking and mobile wallets and identify which makes our cashless transactions easy and cozy.
Mobile Banking vs. Mobile Wallets
Mobile banking allows the customers to conduct financial transactions using a mobile device like smartphone or tablet. If you want to transfer money, check the balance or make a deposit; you can use the mobile banking service through your smart device.
Mobile wallets, on the other hand, can be considered as the extended family as mobile banking. It helps the users to safely store their information like credit or debit card details, personal details, vouchers, coupons and so on in an organized manner on their smartphone. This will help in reducing the redundancy in entering the specific details while each transaction takes place. It will also reduce the difficulty and inconvenience caused by carrying all your cards during each purchase. Instead of that consumers can carry "virtual cards" on their phones to make point-of-sale purchases. The customer can choose the payment mode and see the cards saved in their account. This is helpful in other promotional features like enabling coupons, vouchers, rewards etc.
According to Forrester Research, 31% of US online consumers who own a mobile phone are interested in or already use mobile payments for in-store purchases, up from 18% in 2011. However, while 61% of US consumers have heard of a digital wallet, only 11% use one.
But that is expected to change. Americans are expected to spend $90 billion through mobile payments by 2017, up from $12.8 billion in 2012, according to Forrester.
So it is clear consumers want mobile payments, but why the mobile wallet specifically? Mobile wallets allow consumers to see what is happening with their account in real time, provide instantaneous receipts, allow for interactive money management and have the potential to be more secure. They can have all their payment sources in one place; making is simple to make a purchase.
But more than that – it is about the competition and customer.
Competition: Major technology players, mobile carriers, retail providers, merchants, startups, new financial service providers (e.g. PayPal) and others (Facebook, Amazon, etc.) are all competing for a piece of the pie in the mobile wallet space. This competition will only become more aggressive. If banks don't focus on the good mobile wallet for their customers, they run the risk of losing out to these competitions.
Customer: Mobile wallets present banks with a great opportunity to reach tech-savvy and savings-oriented customer segments through more optimized payment decisions. According to Infosys, "Wallets can help banks address other existing customer pain points– need to carry too many cards, keep track of due dates and offers, being overwhelmed with numerous options, not being able to decide when to use which card, etc. They can also help banks capture data in relation to customer buying behaviors while having the opportunity to collaborate with retailers and mobile marketers to enable targeted and relevant offerings.
Why demand for Android app development is more than iOS, in Saudi Arabia, UAE and Turkey?
Google's Operating System – ANDROID is world's most popular platform for millions of smart phones, tablets and other devices and today it powers over 80 per cent of the smart devices all across the world. According to a study report, Android games are dominating among the numerous Android based applications with over 36% of all downloads along with 89% of all revenue on Google Play coming from games. Same trend is there in other verticals too. That's why demand for hiring android developers is surging in Middle East.
Mobile payments are expected to gain traction.
In 2019, we will see the increase in the number of payments through mobile apps as most banks are now offering mobile banking services. Moreover, mobile wallets like Paytm have already created a loud buzz at the center and so we can expect some other players from mcommerce too joining the competition. Within the coming years, more and more people will be going to digital methods where the transfer of funds and transaction becomes a cakewalk. According to a recent report, the mobile payment is forecasted to reach $503 billion by 2020 with a compound annual growth rate of 80% between 2015-2020.
Share it now!