Cross Platform Tools for Mobile Development
Cross Platform Tools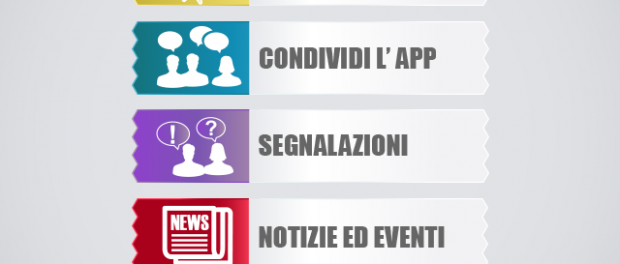 Share it now!

Cross platform app development has come up as a savior in the age when developers are struggling with choosing the right platform for mobile app development. Along with being the accurate platform, it is essential that the development process is cost-effective and less time consuming. Mobile app developers are often confused, which tool they should choose from the large number of tools available to execute their cross platform mobile development. In such a situation, cross-platform apps come as a relief, as they are compatible with most of the mobile operating system. These cross-platform mobile apps are cost-effective and help in reaching out to a greater section of the audience. These reasons have made cross-platform mobile app development framework the favorite among the clients and the developers. The mobile app developers can use a single code and make the mobile app compatible with different platforms like android, iOS, Windows and Blackberry. We (http://www.mobileapptelligence.com) specialize in mobile application development services, presents some suggestions which will be useful to mobile app developers India & worldwide.
http://www.mobileapptelligence.com/cross-platform-appdevelopment.html
For http://www.mobileapptelligence.com– get a Project Quote-
http://www.mobileapptelligence.com/enquiry.html
Cross Platform Tools for Mobile Development
Cross-platform Mobile App Development
We have been using many cross platform app development tools such as appcelerator's Titanium and PhoneGap. Both are great platforms for developing apps for both iOS and Android. Quick deployment and reduced costs are the main benefits. It also provides easy access to plug-ins.
Related: Offshore Mobile App Development Company
With PhoneGap, we can effortlessly build apps using the web technologies the developers are familiar with: HTML, CSS, and JavaScript. PhoneGap is naturally the most admired open source cross platform development tool available now. Mobile app developers can write out their code in common scripting languages like HTML, JavaScript and CSS.
Related: Android Application Development Company for Travel Apps
PhoneGap supports a wide range of OSs such as Apple iOS, Android, Microsoft Windows Phone, Symbian, Tizen, BlackBerry, Bada, Firefox and Ubuntu Touch. But, if your app is to have many graphics, PhoneGap can't be your choice. Usage of interface is also unknown.
Another group of developers prefer Adobe Air. It makes use of the potent dynamics of Adobe Flash, Apache Flex, JavaScript, HTML and XML to build robust mobile apps which will run in different platforms such as Apple iOS, Android, OS X and BlackBerry Phone. The developers who prefer Adobe Air are less in number than the ones who favour PhoneGap. Some point out that some very complicated languages are needed to use Adobe Air and its database access is limited.
Related: Sencha Cross Platform App Development
A few cross platform app developers vouch for Sencha Touch and say that this is the best among all the cross-platform mobile app development tools. It's a UI-based cross-platform development tool, based on the JavaScript library and web standards like HTML5, JavaScript and CSS3. Sencha Touch is ideal for animations and enhanced touch events. This facilitates access to the mobile device's hardware components like accelerometer, camera, compass, storage and geo location through Apache Cordova APIs.
Brands are bridging the gap between apps, e-commerce, and social media marketing
Brands are spending 9% of their marketing funds for social media marketing. As per the studies conducted by leading marketing company, the mobile traffic to e-commerce websites have increased from 3% to nearly 37% in the previous years. This is enhanced by the advancement in the mobile app technology and its relevance in the life of the consumers. Only 33% of consumers trust advertisements whereas 90% trust the products recommended by their friends and peers.
Regarding Author:
Author is a senior business analyst and an expert in native mobile app development.
Resources:
http://www.mobileapptelligence.com/iphone-app-developer.html
http://www.mobileapptelligence.com/ipad-app-developer.html
http://www.mobileapptelligence.com/mobile-app-developer-india.html
Android AI Assistant
The advancement in this sector has been a humongous one. There was a time when the Siri was the highest achievement in AI which is of course not the same anymore. With AI giants like Google assistant, IBM Watson, and Sophia, Android AI is uplifted like never before. It's like AI is spreading its root in every corner of the globe. Even the homes are becoming smart and AI equipped with Google Home and Amazon Alexa. 51% of the AI market share is consumed by the Google Assistant.
Share it now!