Android L Vs iOS 8 : Differences & Similarities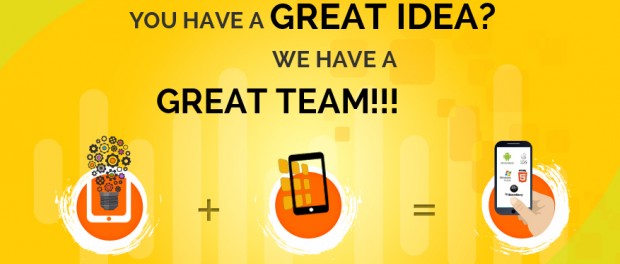 Share it now!

The introduction of a new operating system is followed by developers attempting to get the best out of the operating system. The recent illustration could be sited from the release of Android L. Google just launched the preview build of Android L to make user experience & android app development services better. Apple is with iOS 8 offering loads of upgrades for better user interaction. The competition between Android and iOS has been existing from the day Goggle introduced Android into the mobile app development market. Android L was a reply to the upgraded version of iOS released by Apple. The battle is raging on. Android L and iOS 8 made their appearances at mobile app developer conferences, WWDC and Google I/O. The readers would be enlightened with the differences and similarities between Android L and iOS8 through this article.
For http://www.mobileapptelligence.com– get a Project Quote-
http://www.mobileapptelligence.com/enquiry.html
Android App Development
Android L (Android App Development)
Android L? Let us look at the new notifications. Notifications will be exhibited on the homescreen. You can easily know breaking news, a reply to your tweet or a missed call. If your device is locked, some notifications will not show. But trusted environments will have the permission to unlock your mobile, like home Wi-Fi or your Bluetooth Smartwatch.
Related: Android Application Development Company for Partnership
Android L navigation icons provide great look and feel. A circle takes you home, square for presently running apps. I very much liked this innovative design. Novel keyboard fascinates the user. Predictive text is more intelligent and really predicts! Menu system is more neat and tidy. It somewhat imitates Apple in this regard. Tap a notification and it jumps to the forefront and casts a shadow. It is nice.
As the Nexus 5 is termed as a developer phone, putting the new OS to it is really simple. Use the SDK to unlock the boot-loader and overwrite the OS and run a batch command on your desktop to download the relevant file to the smartphone. Android L set-up process is quick, and takes less than half an hour.
Related:  Mobile App Development Company for Partnership
User interface of Android L is almost flat and good to look at. The new version adds to battery life too with new battery monitoring tools. Overall great for cutting edge android app development services.
iOS 8 (iPhone App Development)
Related: Titanium Cross Platform App Development
Apple's latest mobile operating system, iOS 8 presents oodles of new features to users t streamline some daily chores. Look and feel of the system is changed. In Messaging, threads can be managed better.  Alas! You can keep fit with the new iOS 8. Its health hub gathers information from different health apps. iOS 8 brings your family together. Now family members can share albums, multimedia and information about their purchases very easily. This OS ensures children get their parents's permission first before downloading free or paid content. The new feature Quick Type offers better predictive text. Great from the perspective of iphone application development services.
Now what about Cross platform app development – comes in next post.
In 2017, search engine results will showcase video ads
Google has started showing videos in the search results. In 2016, it plans to show video ads too. Social media websites like facebook and twitter have already taken the step to show autoplaying videos to the users. It is predicted that the mobile apps will show in SERP table too. It is expected that this recent innovation can take mobile apps for optimization of fine-tuned mobile search.
Regarding Author:
Author is a senior business analyst and an expert in native mobile app development.
Resources:
http://www.mobileapptelligence.com/iphone-app-developer.html
http://www.mobileapptelligence.com/ipad-app-developer.html
http://www.mobileapptelligence.com/mobile-app-developer-india.html
Surge of on-demand apps
Things are going to get more interesting in the app world as more sectors are expected to introduce more on-demand apps in 2019. Let's face it, there are countless on-demand apps as per now. The main highlight under this trend is that there will be more apps come 2019. Currently, there are bigwigs such as Uber and Taxify that have gained a lot of popularity thanks to the on-demand apps. Car rental and on-demand taxi apps have generated great demand.
Share it now!