Choosing among Native, Hybrid and Cross-Platform Mobile Development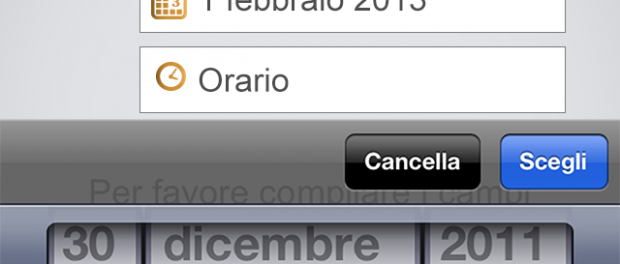 Share it now!

Diversity existing among the mobile platform and the mobile operating systems is posing a unique challenge in designing and developing of mobile applications. The thought of mobile application development raises a question regarding best mobile platform to choose. There is a constant confusion that exists in ones mind in regards to making a choice between native, Hybrid and Cross-platform mobile app development.
A very common question that would form a part of your through process is whether to build your app in native platform or hybrid platform or cross-platform code. The mobile development model that would best suit your needs could be decided by reviewing the following pros and cons of each model. There are many companies providing best in class mobile application development services, offering all the three models listed below.
Hire Cross-Platform Mobile Development Company – Get a Project Quote – http://www.mobileapptelligence.com/enquiry.html
A native app is an application program that has been programmed to be used in a particular platform or device. Due to the fact that native apps are platform specific, it has the facility of taking advantage of the features of the operating system and the other software that is installed on the platform. It also posses the ability to use the device specific hardware and software, which means that native apps possess the capability of implementing the latest technology, like the GPS and camera.
If you want to make sure that that your core business logic plays efficiently in each platform's own ecosystem then you have to choose native app development, in which the apps have best native navigation and feature rich views with platform specific UX. Moreover native mobile apps development takes full access of platform specific tools. The main constraint arises at significant app development cost.
Hybrid apps runs within the device and is written with the help of HTML5, CSS, JavaScript web technologies. Hybrid apps runs within a native container, leveraging the browser engine of the device along with rendering the HTML and continuing with the local processing of JavaScript. The presence of a web-abstraction native layer renders access to the capabilities of the device.
If your mobile app development time and cost is a constraint then hybrid mobile app development is a good choice. It utilizes the readily available development tools like HTML5, CSS, Angular JS, available with the mobile app developers. Hybrid app can be installed from an app store in exactly the same way as any other mobile app. Advanced hybrid app development provides stronger code for tighter integration between the app and device hardware. You should hire html5 developer having live projects in his belt.
Next Post: List top tools for cross platform mobile development
Hybrid mobile app development falls behind when there is an increase need of platform specific skills and may not be sometimes optimal for the device it is running for. Even the UI elements rendered may not be matching with the native UI elements.
Cross-platform App Development:
If you want to push your business growth with the mobile app that runs in all the mobile platforms then cross platform app development is the ideal strategy for platform independent app development. Cross platform makes use of modern programming language, code sharing across all platforms, pre-built backed connectors and no-compromise native user interfaces. Top cross platform mobile application tools and plug-ins for code re usability are Rhomobile, Phonegap, Titanium, etc which provides great user experience and navigation.
Influencer Marketing in 2016
By leveraging the reach of influencers, brands are able to generate high revenue from sales. Gaining influencer's reach has proven to be the cost-effective content marketing strategy in 2016. According to the study conducted by McKinsey, 35% more retention rate was observed in influencer marketing campaigns than paid ads.
Mobile payments are expected to gain traction.
In 2019, we will see the increase in the number of payments through mobile apps as most banks are now offering mobile banking services. Moreover, mobile wallets like Paytm have already created a loud buzz at the center and so we can expect some other players from mcommerce too joining the competition. Within the coming years, more and more people will be going to digital methods where the transfer of funds and transaction becomes a cakewalk. According to a recent report, the mobile payment is forecasted to reach $503 billion by 2020 with a compound annual growth rate of 80% between 2015-2020.
Share it now!