What are the five technological advancements that can favor Thanksgiving in 2016?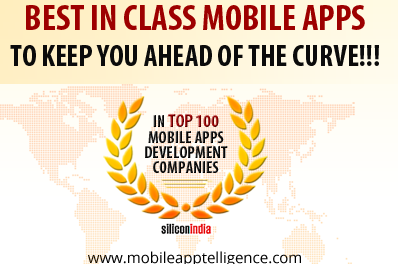 Share it now!

It's the time of the whole year which will help you to look at all the fortunes you gained in the last year and thank friends and family for every good thing that had happened to you. Thanksgiving will be one day which you would like to spend with your dear and near ones with no advancement of the technology. But how many of you are aware of the fact that technology has better ideas to make your day much brighter than usual? Let's check out the five technological advancements that can favor Thanksgiving in 2016.
Meal planning and purchasing mobile apps
Are you not sure about how to make a pumpkin cake? In this digital age, it is better to utilize technology when you are preparing and cooking for three days at a stretch. Starting from shopping to cooking guides, mobile apps will be the cheapest method for you to plan whole your day's feast.
Video calling services
Are you far away from your family? Get connected with them and talk to them in real-time by using an app like Skype or imo. The video-calling feature provided by these apps is free of cost. Whether you prefer Skype, FaceTime, or another video conferencing service, don't let distance keep you from telling that absent relative how much you love and miss them this Thanksgiving. These apps are useful for Android and iOS users.
DVR, TiVo, or other video/TV solution
Everybody wants to watch their own personal Thanksgiving tradition: the Macy's Parade, football games, "A Charlie Brown Thanksgiving"… Rather than fighting over the remote, though, let's put technology like DVR, TiVo, or even the streaming service that can dial up Aunt Martha's favorite show in an instant to use. Don't like watching TV? Use that giant screen to let everyone display family pictures from throughout the year (Note: one tech-wise family member required).
The electric carving knife.
Doesn't sound very technologically involved — but ask anyone who's had to cut up a turkey the old-fashioned way whether they'd prefer a semi-sharp blade or an electric carving knife come dinner time on Thursday. This time-saver and frustration-minimize are the ultimate in basic Thanksgiving technology.
Tech supports from the goodness of our hearts.
Let's face it: our technologically disinclined relatives will always need a hand with their computer, smartphone, or digital camera. We know how frustrating it can be to help them learn the ins and outs of their device, but this Thanksgiving, remember that we do it because we love them — and they love us right back when we can finally figure out how to turn the darn thing on.
How much does Android app development cost in general for a business app?   
Android application development cost varies a lot based on the features of the app and platforms associated. It can be commented after going through the detailed requirements. Professional mobile application development companies have ready framework for different type of apps and thus using that, may reduce the time and cost of app development. Better to share your scope with an app development company and get the absolute idea about pricing. App development companies in India, are charging from US$ 5K to US$ 200K depending on the type of app, project scope and implementation scale.
Chatbots are defining an effective self-service framework.
Chatbots have proven to design a more effective self-service framework which provides the users or customer with personalized responses to their queries in real-time. Initially, bots were largely used in messaging apps like Facebook, Slack, Skype etc. However, advancements in AI have made it easy for organizations to integrate chatbots into their native mobile apps. One of the biggest advantages of chatbot application in mobile apps is that with each user interaction, the app will only become more accurate in delivering results. Chatbots can significantly improve the functionality of mobile apps and they have proven this in the last few years.
Share it now!