How to choose the best Mobile App Developer for your Mobile Application Idea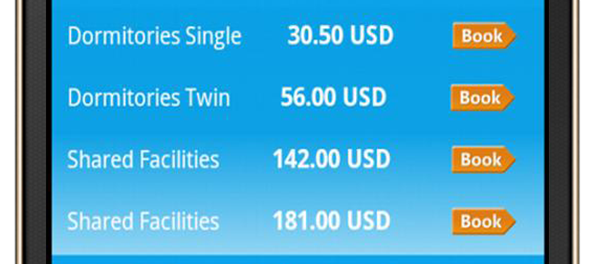 Share it now!

Thinking of developing a mobile app and you want the best mobile app developer to develop your mobile app. The challenge that comes for you is making the right decision of hiring the best resource. When you conduct a search for mobile app developer through Google or LinkedIn, you would come across million of profiles who are a part of the mobile app development industry. These resources are known as app developers, who can offer you the best service. With such a wide scope of resource availability, it is very difficult to choose the appropriate one for your business. You have to make sure that you partner with a mobile app development company / professional mobile app developer that would be able to develop your mobile app effectively and give you good return for your investment. Choosing a top mobile app developer among many is indeed a challenging job. The beat mobile app developer would helps in changing your idea into a successful app. The tips that you will have to follow for hiring the best mobile app developer are as follows.
Hire top mobile app developers – Get a Project Quote : http://www.mobileapptelligence.com/enquiry.html
Mobile App Development
The first step would involve choosing some of the mobile app development companies from the unending list of companies that has been generated through the search you conducted. Conduct an in-depth research of their website and critically evaluate the designs and the portfolios. Go with a company which has an impressive website. If a company cannot design their website appropriately, they will not be capable designing your Mobile App. 
Next Post: How mobile app development services are impacting healthcare sector
While choosing a Mobile App Developer, go with the one who is experienced. Conduct a discussion with the Mobile App Developer regarding your project. Make sure that he is capable in clearing your queries and doubts on the basic issues, and you are satisfied with his answer. For example, the mobile app developer should be able to clear your doubts on GPRS, social media integration, etc.
Check the apps they have created and the ones in the App store. Do the appearance and the feel of the apps impress you? The next thing that you have to find out is the compatibility level of the Mobile App Developer in working on different platforms like android, iOS, Blackberry and Window. You will have to make sure that the Mobile App Developer is efficient in developing a mobile app that is compatible with various devices like Smartphone, Tablet, readers and Smartphone into Various viewing screens.
Related: Hire Android Application Development Company
Finalize on a Mobile App Developer only when they are capable of providing an ongoing technical support after the launch of the Mobile App. They should also be capable in eliminating and handling the bugs that the users would find after the launch of the Mobile App.
Before signing the contract, get the code samples for the Mobile App Development Company and get them verified form the experts. You will have to make sure that the codes are not more than necessary and are effective and logical. You will also have to verify if the Mobile App Developer is an expert in the language that would be implemented for the programming of the Mobile App. These languages could be like Objective-C, Java, etc.
Related:  What is Cross Platform Mobile Development
It is always recommended to hire a quality Mobile App Developer. This is in the context of the fact that quality service comes with a price. It is always better to get your Mobile App developed by a good and recognized Mobile App Development company, even if the price is little more.
Mobile Market's Rapid Maturity
The enterprise mobility is complex, covering everything from the integration and deployment of security management of application. To cope with the demand for more mobile application the market of mobile businesses will rapidly mature by giving a portfolio of services with enterprise-class features. Mobile platforms that support application development lifecycle and provide a common set of services via mobile backend-as-a-service (MBaaS) will be well placed to earn mindshare in the market.
Surge of on-demand apps
Things are going to get more interesting in the app world as more sectors are expected to introduce more on-demand apps in 2019. Let's face it, there are countless on-demand apps as per now. The main highlight under this trend is that there will be more apps come 2019. Currently, there are bigwigs such as Uber and Taxify that have gained a lot of popularity thanks to the on-demand apps. Car rental and on-demand taxi apps have generated great demand.
Share it now!