Mobile Application Development surging in India, United States and United Kingdom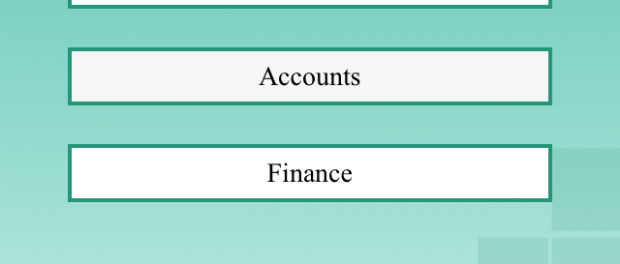 Share it now!

Source : www.mobileapptelligence.com
In the last few years, there has been a huge growth for the Mobile application development  industry.  This has made mobile application development and mobility solutions an eminent part of business marketing and business strategy for the majority of the companies. Mobile technologies & app development are turning to be the pivotal point of IT in India, United States and the United Kingdom. There has been an increase in the number of people using mobile applications in United Kingdom, United States, and India. The demand has been growing and the mobile app development companies are facing the heat of meeting the growing need of new and varied types of mobile apps. India, United States, and the United Kingdom are serving as the markets for the huge opportunity of growth for Mobile app development.
Hire Mobile Development Company India – Get a Project Quote – http://www.mobileapptelligence.com/enquiry.html
Mobile Application Development companies in India, United Kingdom, and the United States
According to the Internet and Mobile Association of India, a number of mobile Internet users is to touch 185 million by June 2014. Digital industries such as e-commerce and digital advertising are on the rise. As data charges and price of smartphones come down, and as mobile internet and smartphone penetration rates rise hugely, mobile app development market is expected to have a value of Rs 2,700 crore by 2016. Every month, Indians download 100 million apps, ranging from music to spirituality. Mobile apps have become a part of Indian life. A need of 300,000 more mobile app developers is predicted for the next five years. MNCs have begun to enter India's mobile app market, with large IP portfolios. Since most of the Indians now access the Internet through their mobiles, there is a surge in demand for mobile-friendly web sites too. Now the mobile app development companies in India have brisk business in making web sites mobile-ready.
The USA and the United Kingdom, where the usability of mobile apps is very high, has seen some of the top product based mobile app development companies growing to next level because of surging demand.
Despite the fact that growth of mobility solutions has been great, mobile application developers face a few problems too. A vast variety of handsets, including those from China, sold in the country compel the application developers to make large investments in testing the application across oodles of handset models. They have to develop applications for all major mobile apps development platforms, from J2ME to iPhone. But the entrepreneurial Indian developers take this as an opportunity. They are becoming world experts in cross-platform apps in the mobile apps development sector.
Brands are bridging the gap between apps, e-commerce, and social media marketing
Brands are spending 9% of their marketing funds for social media marketing. As per the studies conducted by leading marketing company, the mobile traffic to e-commerce websites have increased from 3% to nearly 37% in the previous years. This is enhanced by the advancement in the mobile app technology and its relevance in the life of the consumers. Only 33% of consumers trust advertisements whereas 90% trust the products recommended by their friends and peers.
Android AI Assistant
The advancement in this sector has been a humongous one. There was a time when the Siri was the highest achievement in AI which is of course not the same anymore. With AI giants like Google assistant, IBM Watson, and Sophia, Android AI is uplifted like never before. It's like AI is spreading its root in every corner of the globe. Even the homes are becoming smart and AI equipped with Google Home and Amazon Alexa. 51% of the AI market share is consumed by the Google Assistant.
Share it now!