Apple Push Notification Service (APNs) – iOS App Development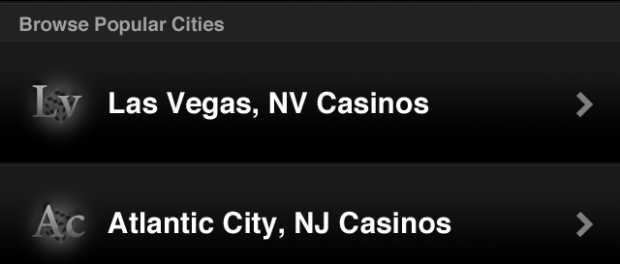 Share it now!

Apple push notification service is considered to be the centerpiece of remote notification feature. It is a service that is highly robust and effective when it comes to propagating information to iOS and OS X devices.  The iPhone app developers have been excited about the Apple push notification service. APN has many benefits associated with it for the iPhone app development companies. Apple Push Notification Service (APNs for short), launched together with iOS 3.0 on June 17, 2009, is the core of the push notifications element. It is highly resourceful means for distributing information to iOS and OS X devices. Every device sets up a recognized and encrypted IP connection with the service and takes delivery of notifications over this continual connection. If a notification for an application reaches when that application is not running, the device alerts the user that the application has data, which can be reviewed.
For http://www.mobileapptelligence.com– get a Project Quote-
http://www.mobileapptelligence.com/enquiry.html
iOS App Development Company
iOS Apps Development
Mobile app developers create the notifications in their server software. The function of the provider is to watch for the incoming data for the applications installed by their customers.
Related: Mobile App Development Company for Enterprise Apps
iOS Apps Development
When it comes, the provider connects with APNs through a persistent and secure channel while monitoring incoming data intended for their client applications. When new data for an application arrives, the provider prepares and flings a notification through the channel to APNs. Subsequently the APNs push the notification to the intended device. APN stores and sends the notifications may be in the forms of badges, sounds or custom text alerts.
Related:  Hiring Android Application Development Company
Related: Cross Platform Mobile App Development
To iphone app developer, it is easy to get your application receive notifications. But sending messages need a little more efforts and planning. Code snippets and expert instructions for this feat are separate. Native iPhone application developers will be well-experienced in configuring Cron Job, incorporating APNs to Apple Delegate files. They can also implement APN service with Play framework.
Real-time Mobile Applications
In 2016, real-time applications will have a huge rise in the tech industry. Real-time analytics is finding rapid implementation in desktop and mobile applications. Dynamic analysis of the data with the help of data entered into the system in less than one minute is an add-on to real-time applications. It can give up-to-the-minute information on customers to help in making faster business decisions and give instant feedback to the customers.
Regarding Author:
Author is a senior business analyst and an expert in native mobile app development.
Resources:
http://www.mobileapptelligence.com
http://www.mobileapptelligence.com/android-app-developer.html
http://www.mobileapptelligence.com/mobile-app-developers.html
Surge of on-demand apps
Things are going to get more interesting in the app world as more sectors are expected to introduce more on-demand apps in 2019. Let's face it, there are countless on-demand apps as per now. The main highlight under this trend is that there will be more apps come 2019. Currently, there are bigwigs such as Uber and Taxify that have gained a lot of popularity thanks to the on-demand apps. Car rental and on-demand taxi apps have generated great demand.
Share it now!