PhoneGap Cross Platform Mobile App Development Platform
Cross Platform Mobile App Development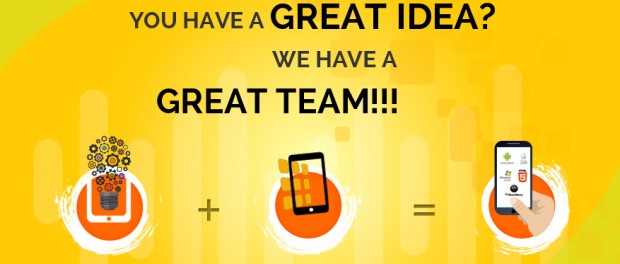 Share it now!
PhoneGap is one of the most sought after cross platform mobile app development platforms. PhoneGap is a mobile development platform that was produced by Nitobi. PhoneGap was later purchased by Adobe system in the year 2011. PhoneGap is a set of JavaScript APIs which allows you to access the native capabilities of your device.  Some of the native features of the mobile device would include Accelerometer, Camera, Compass, Geo-location, etc. When a mobile app developer builds an application using PhoneGap, he is essentially building a mobile web site using HTML5 and JSS, just that he is putting the HTML and JavaScript on the phone. PhoneGap mobile applications run on the local browser on the phone and are connected to the native the native libraries through JavaScript APIs.PhoneGap apps resembles similarity with cross platform app development.
For http://www.mobileapptelligence.com– get a Project Quote-
http://www.mobileapptelligence.com/enquiry.html
PhoneGap
Mobile App Development Company
If one is developing a PhoneGap app, one can develop it just like a cross platform mobile website.  You can use any mobile framework like Sencha Touch or JQuery Mobile. PhoneGap application will be running in a browser it will be more like a web application than a native mobile application.  The user interface will not use the native controls and will definitely be under limited speed of a web browser.
Related:  Hiring Mobile Application Development Company
This also clarifies that one might have to write some platform specific code to make up for differences between the browsers. But if the mobile app developer has followed the standards precisely, then the code can be shared to a great extent.
Related: Offshore Android Application Development Company
Tooling for PhoneGap platform depends entirely on the environment, the mobile app is intended to build. It can be developed in any desired environment and then use a plugin for the IDE in most cases. One must be a professional mobile app developer as the steps are manual and should be executed carefully.
Related:  Cross Platform Apps Development Company
A great advantage of PhoneGap is PhoneGap build, which allows developers to upload the project in whatever environment its created in, but build it automatically for the other platforms easily.
MCommerce on demand
With the increasing number of mobile users who shop online, the development of iPhone applications for mobile commerce has increased to a great extent in 2016. Some of the best iPhone app development trends in 2016 are iBeacon for Geolocating and iOS9 to ensure app security. You can still spread the word, so that maximum people are aware of the latest trends in the development of applications for iPhone.
Regarding Author:
Author is a senior business analyst and an expert in cross platform mobile app development.
Mobile payments are expected to gain traction.
In 2019, we will see the increase in the number of payments through mobile apps as most banks are now offering mobile banking services. Moreover, mobile wallets like Paytm have already created a loud buzz at the center and so we can expect some other players from mcommerce too joining the competition. Within the coming years, more and more people will be going to digital methods where the transfer of funds and transaction becomes a cakewalk. According to a recent report, the mobile payment is forecasted to reach $503 billion by 2020 with a compound annual growth rate of 80% between 2015-2020.In 2019, custom mobile app is a must for your brand.
It is not just the biggies like Amazon, Alibaba and Flipkart, who want to increase user experience and hence sales through their own mobile applications. Now even the smaller players including the local businesses want to have their own apps created according to their requirement. So, besides the traditional industries like healthcare, insurance, fitness, e-commerce and fintech, businesses as varied as food delivery, organic products, laundry services, plumbing, bespoke tailoring, handbags and accessories designing, etc. will want their own mobile apps suited specially to their niche customers.
Share it now!