Low cost Application development might compromise the quality of your App
Share it now!

Having said that, it is not just the idea of developing an app that attract all but also the cost connected with it. This market state that competition is high and so prices differ. Often, the marketers get approached by low rates and end up losing all of what they own. Sure, a delightful website at affordable rates definitely lures all but while picking a developer or a team,  you should be very careful on what your business actually wants. Comprising on the quality due to lessee rates can cost your entire business. Slowly and gently, so be sure on what you do and who you allocate the task of e-Commerce mobile app development.
>> Looking for Application Development Company?: Connect Our Team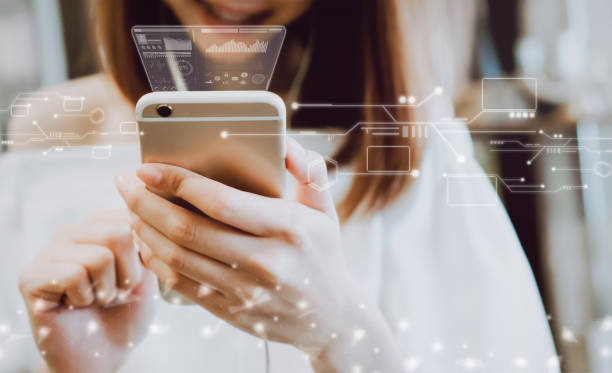 How Cheap Rates Affect Business?
What takes to develop an app and calculating the overall development cost can only be done by developers and the business owners aren't aware of the same. So, when a company offers them app development at low prices,  they are compromising on something.  While this might appear a little at the start but later it could engage your entire business.
Work Assigned To Less Educated Developers
Software development companies are the pioneer in app development and they know where to strike the rod hot.  Which area would allow them to cut down on the higher development cost is always a secret. Hence, when they provide you e-Commerce app development at cheaper prices,  then they might allow the task to developers that hold less experience and aren't well versed in developing high-quality app development. This might be a little triggering for you as you are going to rest your entire business on that app and it has several bugs,  then you might lose your customers' trust. So, do you think it is worth?
Junior Developers Form The Team Of Specialist
So,  we are done with the developers and now it's time for the notable project leaders.  Your cheaper app development company has cut down prices here too. The specialist team has junior developers who lack experience or fresher and aren't justified for the position. This on a while renders poor quality project execution.
Using Ready-Made Solutions
What is the best way to cut down the total cost of e-Commerce app development?  Base the project on ready-made software designs and mock-ups. Though this is the easiest way to design an e-Commerce app,  yet the range of the developed software is limited and you might need to compromise on a plethora of functionalities. Here, the developers aren't doing any sort of manual coding instead just mugging up existing codes and assembling it to stack up to the process of development. True that this cuts down on the cost,  development time along with quality and uniqueness of your product.  So,  if you are satisfied with such a solution,  you can go forward.
Developers Working On Different Projects Concurrently
When the company is budget fixed, then they will make their developers overwork. Working on various projects would definitely be called multitasking and appears efficient yet it might lead to a lack of attention and likewise compromise on the quality of the app development process.
And this is not the end there are much more extra loses you need to incur while cutting a few bucks from the total cost of e-Commerce app development.
The project has higher chances to be delivered after the deadline date. Missing your launch date might cost you audience trust.
The final project would have few issues and bugs left ignored due to the low cost. When working with an experienced team of developers, having issues and errors are ignored.
The project has poor scalability. And the credit goes to rooting the app on readymade dummies. Every advantage has to be written from the start and changes interere likewise. The app built-in structures aren't able to obey by the changes and hence it turns hard to develop the app on a whole.
>> Looking for Application Development Company?: Connect Our Team

Impact Of Poor Quality On Customers
Well, till now it was just the outcome laid on you and your business,  but what about your end customers? How are they affected if your app is not up to the mark and does not map their prediction?  Users judge on what you give them. They are not aware of the pain you took to have a developed and finally launch it.  Their decision solely rests on the experience they gain after using the app.  And so having a poor quality app might risk your business sustainability.
In today's competitive world standing out and offering unique advantages is important. When you rely on the cheaply priced app development companies, they would base your app on the pre-built solutions and this would turn the uniqueness factor to somewhere near zero.
Software crashes and your customer is less likely to visit again. Users seek hassle free browsing and if the app stops every now and then, the user would show less or no interest in your app.
Cheap technologies do not meet user expectations. Every day, a plethora of apps find paper in the app world and hence you need to have something better, you need to pack your app with trending technologies to abide by the market standard.  However, a cheap e-commerce app would my have such technologies.
So, you see there is a bundle of loopholes when you opt for a cheap marketplace app development.  In case, you are still planning to go for this, make sure you have done a pre-run on the functionalities and features, the technology to be used while developing an app, so as to deter quality restriction.

Share it now!