What are the 5 website tools to improve lead generation for your business?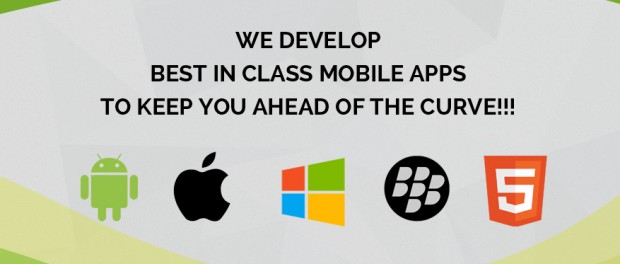 Share it now!

Most of the companies spend a huge amount of money for website development or mobile app development. They effort they put into building a website would be worthy only if it can improve the sales of the marketing. Often people think that building a website or an app is the end of the marketing strategy. But you need to know the several other factors that would favor the effective marketing of your business.
The primary objective of building a website is to generate leads for your business. Online lead generation is the best way to convert genuine leads but it is a hectic task. So there are a few factors that you need to concentrate on before you launch your website.
Let's have a look at 5 website tools to improve lead generation for your business:
Choose a perfect Content Management System (CMS): To improve the visibility of your website across various search engines, it is wise that you adopt a good CMS for your website. Your CMS should have various features like website promotion, webpage indexing, and provision to add or update contents and so on. You should choose the right CMS tool to optimize your website for various search engines. It should provide you the exact keyword by implementing a good SEO technique. For example, WordPress is the best blogging platform but now it has come a long way to become a good content management suite.
Design your website using website builder: If you want to build a website with minimum budget, it is not possible to hire a developer. Instead, you can build your own website using website builder. It helps you in creating conventional websites that can enhance your business effectively. For this purpose, you can use Weebly. It is easy for anyone to develop a website using drag and drop feature. Any image, content or videos can be inserted into your website using this feature. It will also help you to edit content according to the requirements.
Implementation of live chat feature: Live chat will help you to provide real-time assistance and feedback to the customers. It is always better to ask your visitors regarding their requirement rather than them searching for an inquiry form to fill up and send it to you. Live chat will help in initiating a conversation with the client and it helps you to get the contact details of the person. This will help your business development team to get in touch with your clients.
Email marketing: Email marketing is an effective measure to push your product to the clients. One major advantage is that it makes them feel that you are having a one-to-one conversation with them. This will help in improving the goodwill of your company and also favor in creating a good relationship with your existing clients. For example, Mail chimp is being used by over 8 million people for sending 14 billion mails to the clients every month. It will help in managing contact lists, add new subscribers, send email campaigns, view reports, segment your contact list by date of sign up, purchase etc.
Analytics for tracking the website visitors: It helps in monitoring the traffic of your website. Also, you can track the lead generation process happening through your website by using analytics. Google Analytics is the perfect analytics tool. It will help you to analyze the pages your visitors are visiting the most, the percentage, bounce rate, best webpages for online lead generation etc.
These are the tools that can help your business in a cost-effective and efficient manner. Use it wisely and watch out for the difference.
Mobile App Security
Ensuring the security of mobile applications is crucial as many instances of hacking has happened in 2015. Several confidential and personal information are stored in apps which hackers are looking forward to take for themselves. Reports revealed that many apps couldn't pass basic security tests. Therefore in 2016, Google and Apple are working hard to ensure that the apps built on Android and iOS could breach further hacks and data breaches.
Brands are bridging the gap between apps, ecommerce and social media marketing
Brands are spending 9% of their marketing funds for social media marketing. As per the studies conducted by leading marketing company, the mobile traffic to e-commerce websites have increased from 3% to nearly 37% in the previous years. This is enhanced by the advancement in the mobile app technology and its relevance in the life of the consumers. Only 33% of consumers trust advertisements whereas 90% trust the products recommended by their friends and peers.
In 2019, custom mobile app is a must for your brand.
It is not just the biggies like Amazon, Alibaba and Flipkart, who want to increase user experience and hence sales through their own mobile applications. Now even the smaller players including the local businesses want to have their own apps created according to their requirement. So, besides the traditional industries like healthcare, insurance, fitness, e-commerce and fintech, businesses as varied as food delivery, organic products, laundry services, plumbing, bespoke tailoring, handbags and accessories designing, etc. will want their own mobile apps suited specially to their niche customers.
Share it now!