Agencies / DMCs are going for Travel App Development to Improve User Connect During Travel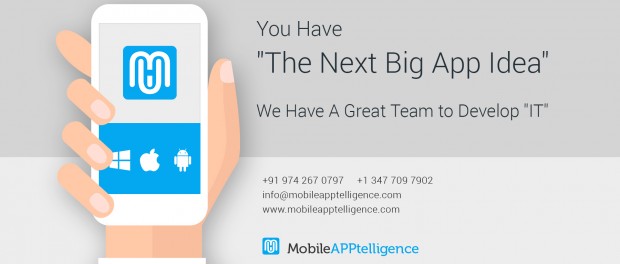 Share it now!

Travel industry is growing like never before. Now there are only few countries which are vacation deprived. Better economy resulted in more disposable income among the mass which they are spending mostly on holiday. In the age of globalization, people not only like to explore domestic places but also international destinations. The travel culture is further influenced by the modern and innovative technologies. Technology is smiling upon us introducing path-breaking digital environment and gadgets which is transforming many lives. They have pinched every industry. Travel and hospitality industry is no different. Growing travel agencies are developing travel apps to improve the branding and customer communication.
>> To Develop A Travel Mobile App – Talk to Us Today.  
Travel industry got a new face with the launch of online booking systems and GDS (Global distributing System). Ticket booking for flights, train, bus and cars are easier and faster unlike earlier. People can book tickets just with a click of a mouse in no time. They even get e-tickets instantly after booking. Travel booking experience is further improved by the introduction of user-friendly mobile apps. You don't even need a computer or laptop to make bookings. Only mobile phone is enough for doing any bookings, be it hotel, travel package, flight tickets, or cars. Every travel related bookings are just on your fingertips. We have even mobile apps for tracking location, searching nearby places, navigation and many more. Some of the unparallel features of travel mobile apps are given below:
1. Robust filtering and search option
2. Last minute mobile and reservations facility
3. Fast and easy payment options
4. Travel itinerary generator
5. Geolocation tracking service
6. Weather forecasting
7. Language translator
8. Currency convertor
9. Integrated social media messaging service
10. Location based emergency service
Social networking sites are also inspiring and helping people to make a travel decisions. According to a report, 30% of the travel deals are availed through social media websites and 52% of travel plans are changed based on social media sites. It is studied that 50% of the travel companies get traffic for direct bookings through social websites. Travelers even make payment using the apps. Moreover, 30% travelers bank upon mobile apps search for good deals. Overall, mobile is evolving the travelers' journey influencing the flowing aspect of travel.
1. Inspiration & Planning
2. Shopping & Booking
3. Flights
4. Hotels
5. In destination
6. Post destination
7. Shared Images Inspire Travel
8. Social Tools Capture Intent
9. Gaming & Viral
10. Payment
11. Search for nearby location
Travels apps are getting popular day by day as more people research and book travel tickets using mobile. Experts predict that mobile travel bookings will exceed $ 8 Billion this year. This precedential growth in mobile travel booking is inspiring travel companies to go mobile.  Mobile internet has further increased the pressure on companies to provide direct connectivity into their latest offers, reservation systems to provide real time availability and booking, and to cut costs through operational efficiency and raise top line revenues in the competitive industry. Thinking to develop travel mobile app for travel & Hospitality Company –Let' Talk.
Blockchain and Data App Development
Innovations in block-chain technology are propelling us toward new standards for financial and business systems worldwide, which we think is pretty exciting. Blockchain is even helping reshape the healthcare sector. A decentralized world would introduce new standards for security, accuracy, efficiency, and transparency. Data management will be streamlined, transaction processes will be efficient and simplified. These a just some of the exciting benefits of data app development and blockchain.
Share it now!