3 Ways To Increase User Retention To Your Mobile Application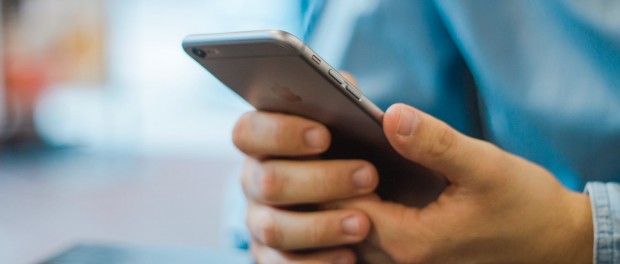 Share it now!

So you have developed and launched your app. Congrats. or Looking for an agency to develop your business mobile application ? :  Let's Discuss Now
In the coming weeks, more and more people are going to be downloading your app from the app stores. And as the download numbers pile up, you'll start feeling  more successful with your app. But is the download number everything?
>> Travel applications for Travel Agency : Connect with Sales
Turns out that download numbers are not everything. When it comes to the success of a mobile application, you need a combination of a maximum number of downloads and 'user retention'.
User retention is basically getting the users to revisit to your app again and again. Many users download an app and use one time; only to uninstall it and never to use it again.
Let's face it, we have all done it at least once.
So how are you going to bring users back to your application again and again? How are you going to make sure that they open your application every day? Well, here are three strategies for you to gain and retain your users seamlessly.
Easy Onboarding method – Go Easy On Your Users
The onboarding method is the 1st impression the user is going to have of your app.
It is all about how the user starts using your application. The onboarding method is all about signing up and creating a user account, going through that first part of tutorials where the user tries to understand how your application is going to work. The onboarding method is the first step to retain your users.
Which is why you would like to make the on-boarding method easiest. Too many steps to sign up, or too many information fields while creating the account is only going to make the user feel overwhelmed, and they are sure to abandon the app on the very first two minutes of using it.
So while developing app, remember the three most important things about the onboarding method.
Make the onboarding method as easy and simple you can do.
If possible, introduce social media sign up button. This way, the user can sign up with one tap.
Do not overload the user with too much information at the very beginning stage. Give them all the information about the app as they go on using it, not at the same time.
Relevant Content For Your Users At Relevant Time
No one likes to be overwhelmed with too much information all at once.
Especially after they are using an app. You might feel like you need to provide the users with all the information to make the user experience nice for them. And you might just end up doing the exact opposite.
But that doesn't mean that you are not going to give the users any information about the app and how it works, leaving them to figure it out all on their own. To increase user retainment, what you need to do is to provide the right information at the right time.
Say they're at the home-screen and as they explore the app, you'll provide the information relevant to the section of the app they are at. Giving them information on how to edit and modify their user profile while they are on the home screen of the app is not going to help them.
So, now you got to know how to use the information to retain your users for your app through information. Do not overwhelm your users with loads of information all in one go. Provide them useful information at the right time when they need it.
>> Travel applications for Travel Agency : Connect with Sales
Push Notifications- Use Them Properly. Don't Overwhelm
One of the important elements of increasing user engagement is the feature of push notifications. It is also the element that can make you lose users if used in an improper way.
What is the improper way of using push notifications you ask? Well, the improper way would be to send the users notification every ten minutes of the day. The users don't like receiving too many notifications all the time, as they can be quite distracting and disruptive. So doing this will make them uninstall your app as soon as they can.
So send them push notifications, but sparingly. You don't want users to be so annoyed with your app that they uninstall your app immediately.
Here are the other highlights from the Mobile App Usage Research: Detailed Report
Also, place an option to turn off the notifications through the settings in app. This way they will be able to handle the notifications flow themselves.
The Takeaway
Succeeding in this competitive app market is not an easy task. Getting more and more downloads is not enough, you need more users who would use your app regularly rather than using it once and never using it again. So what are your app struggles? What do you think about user retention? Comment below to discuss further!

Share it now!