What are the best iOS applications in 2017?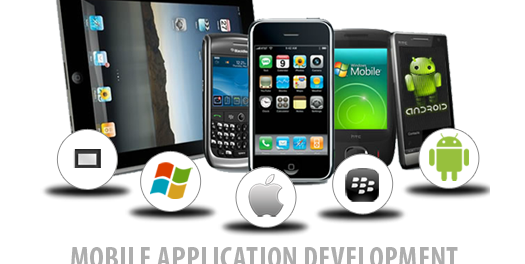 Share it now!

Here is the list of best iOS applications in 2017. These apps are enlisted on the basis of their performance in 2016. We believe that they are still the best apps developed on iOS platform.
Prisma
According to the company, Prisma was the best processing program of 2016 with more than a million users. Within a few days it became very popular and is registered in the list of downloads worldwide. Today, "Prisma" is estimated at tens of millions of dollars. The application allows you to edit images or videos with filters that reproduce the styles of classic painting, to make fun photos on canvas art. There is a little more about how this application works. Take a picture or video, and then select a filter. Prisma sends the image to the server, which manages the artificial neural network and gives a very artistic image or video. You can create the photo or video to the social network accounts.
MSQRD
MSQRD was purchased by Facebook on March 2016. The application allows users to change their face or appearance in real-time. This application was the number two on the Apple list. This application is based on 3D tracking technology, developed by its creators, and runs on iOS and Android. With this application it is extremely easy. Once the application is open, select the photo mode or video. By touching the screen, you can change the level of exposure. Then you need to choose the video effect. Plan period is usually up to 30 seconds and can be shared in social networks
Playkids
Playkids is the most downloaded app in 25 countries. The application number is one in over 25 countries that allows children to enjoy the educational content through more than 300 cartoons and games. Children can dance, sing and learn the letters of the alphabet and develop their intelligence through games and puzzles. It also has hundreds of television programs.
Kinedu
There is a platform for parents who provide counseling stimulation for babies from 0 to 2. The application of a university to be aimed at helping parents become the main sponsors of the development of your baby. The application provides all kinds of activities to promote the development of babies. There are more than 1,000 daily activities that contribute to these efforts. The application provides ideas for daily activities based on fun and age with newborns. Each activity focuses on an important area of ​​development and helps the baby achieve a good development.
Zen
This application allows the user to reduce stress by playing funny games. Developed by a team of neuroscientists and mobile developers, trains Zen staff users reduce the spirit of stress and anxiety. In addition, he also provides advice and guided meditations of natural sounds. This is a fun "application" that helps to maintain physical health, and train the mind. In short: this application: reduces stress, maintains traits of mind and physical health.
These are a few number of iOS apps that have been performing quite well since last year. If you think we have missed out certain apps, please add them as comments below.
How facebook and social media has impacted the success of cross platform mobile app development?
Mobility solutions have seen great impact of social media and so does cross platform mobile development has. Social media sites also acts as a platform for taking suggestion for mobile apps development. More and more positive comments have flooded in the social networking sites, leading to the rising demand for cross platform apps. Acceptance of cross platform apps is largely due to the positive feedback of actual users, using it and sharing comments through social media.
In 2019, custom mobile app is a must for your brand.
It is not just the biggies like Amazon, Alibaba and Flipkart, who want to increase user experience and hence sales through their own mobile applications. Now even the smaller players including the local businesses want to have their own apps created according to their requirement. So, besides the traditional industries like healthcare, insurance, fitness, e-commerce and fintech, businesses as varied as food delivery, organic products, laundry services, plumbing, bespoke tailoring, handbags and accessories designing, etc. will want their own mobile apps suited specially to their niche customers.
Share it now!