Why your Enterprise Needs a Professional Mobile Apps Development Company
Professional Mobile Apps Development Company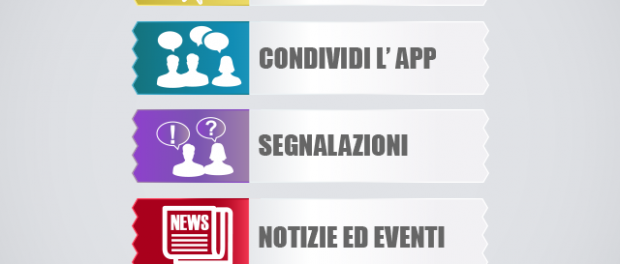 Share it now!
Mobile Apps Development Company 
When you think of mobile app development, for your business, going with a professional mobile app development company would be the best decision to make. Smart phones are the 24-hour companion of the modern cultured person. One billion smart phones are there now, which will gradually increase. This gives a great opportunity to the businesses as smart phone apps give them facility to communicate with their customers without the constraints of space and time. Enterprise mobile apps can also help firms to improve productivity and ROI. A professional mobile app development company would have the experience and expertise in development of mobile application in all sectors. Some of the most common benefits includes the prior experience of the mobile app development company, data mining and capturing, through testing of the app along with saving money and time. Thus it's clear – why your enterprise needs a professional mobile apps development company.
For http://www.mobileapptelligence.com– get a Project Quote-
http://www.mobileapptelligence.com/enquiry.html
Mobile App Developer
Related: Mobile App Development Company for Games
Small businesses also have mobile apps of their own now.  Due to apps, they have been increasing productivity, reducing paperwork, and enhancing income. You can get more customers without expensive advertisements. You can make a personal relationship with them too. These lead to less expense and more income. Your business may be providing service, sell products in a physical store, or run a restaurant or a travel agency. All these businesses can be enhanced by a mobile app. An app serves a small or medium enterprise just as it boosts the business of a big brand. According to Forbes Magazine, "Every business should be thinking about developing mobile apps today. It's not a fad or a passing trend. It's customer service."
Related:  Professional Android Application Development Company
Having a mobile presence has become indispensable for any business nowadays. Mobile apps work in real time. It means, your shop or business is open 24 hours, 7 days a week. You can provide any information about your business to your customers in this fast world. Remember what if all your competitors have mobile apps and you don't have one? Or you can be the first to have an app of your own and beat them all. Your mobile app will catch new, potential customers and keeps loyal customers engaged.
You may be having a website of your own, but it is no longer enough. Desktop computers are getting less relevant. People tend to use mobile devices more to book travel tickets, order food from a restaurant, and to buy gadgets, clothes and all that. In this fast changing scenario, your business can't be without a mobile app.
Related: Hire Cross Platform App Development Company
With a mobile app, you can send push notification to the smart phones of your clients informing them of your offers, events, new products and services, etc. It is easy to run customer rewards programs through your app. These will all lead to extra sales for you. Then why hesitate? Contact a mobile apps development company now.
Cloud-based Mobile Application Development in 2017
It is an undoubtful fact that cloud technology is putting a far reaching impact on tech industry. Its playing an important role in the application development business too. In 2016, it is expected that more app developers will be adopting cloud technology for mobile app development. This will easily help the application to work on different mobile platforms. Utilizing cloud technology would help iOS and android developers to sync data across wide spectrum of devices with ease.
Regarding Author:
Author is a senior business analyst and an expert in native mobile app development.
Resources:
http://www.mobileapptelligence.com
http://www.mobileapptelligence.com/android-app-developer.html
http://www.mobileapptelligence.com/mobile-app-developers.html
Other Post: iOS App Development
Location Tags: Ontario, Canada.
Blockchain and Data App Development
Innovations in block-chain technology are propelling us toward new standards for financial and business systems worldwide, which we think is pretty exciting. Blockchain is even helping reshape the healthcare sector. A decentralized world would introduce new standards for security, accuracy, efficiency, and transparency. Data management will be streamlined, transaction processes will be efficient and simplified. These a just some of the exciting benefits of data app development and blockchain.
Share it now!