Mobile App Developers Are Moving with Android First Approach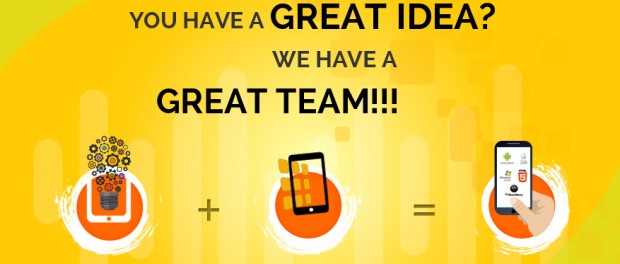 Share it now!

Android first approach is the word that we are hearing quite often now. Google have come out with many strategies and "Android first approach" is one of them. Over the years, Android app development has taken a lead over iOS app development. Mobile app developers have for long; have gravitated towards building apps for Apple's iOS platform over Android. This was in spite of the despite the massive disparity in market share the two platforms controls. However, social networking giant Facebook is now seeing a trend in Europe, where many developers are choosing to go Android-first. One of the main reasons for Android taken the front seat could be the factors like user-friendly, flexibility and being an open-source. At present most of the mobile app developers are interested in developing Android app as they consider it to be more demanding and a source of more monetization.
For http://www.mobileapptelligence.com– get a Project Quote-
http://www.mobileapptelligence.com/enquiry.html
Mobile App Development Company
The change is significant, as iOS which runs on the iPhone and iPad has maintained pulling power among devs with the lure of having higher-income users that can just spend more. It's often been the case where only if an app does well on iOS, will the developer build an Android version, but that takes months if not years to happen.
Related: Mobile Application Development Company for Games
One of Apple's biggest lures for customers has been its App Store, which is just better stocked than any other platform on the market. However, with Google controlling more than 80% of the smartphone market and Apple maintaining roughly a 10% share, devs are increasingly looking at Android as the first platform to build apps.
According to director of a leading social networking website, app developers are slowly beginning to feel that they're losing money by working on the smaller iOS platform first. On the other hand devs also know that monetization is soon catching up on Android, making it more potent with a larger user base.
Related: Android Application Development Company for Multimedia Apps
Money isn't the only reason developers have chosen iOS over Android in the past. With the insanely high adoption rate of ever new iOS update Apple rolls out, it's easier for developers to build just one version of their software to cater to all iOS users. That isn't the case with Android, given its highly fragmented nature, where they're forced to take into account a range of screen sizes and even different versions of Android.
Related:Cross Platform App Tools
Yet, there are a few perks for developing on Android that iOS doesn't offer, and may never offer. The Russian app developers develop on Android first because of a big audience, and it maybe being easier to develop. They liked the fact that they could submit a new version of the app every day.
RF – tectree
Successful Mobile App Development
Though billions of smartphones available in the market, users look forward to using new applications to meet their requirements. So the app development companies have to use advance development opportunities to build successful apps in a fastest way. Multiple platforms for development and non-coding applications development tools are available in the market, which reduces the time and effort taken for the initial release of the application.
MobileAPPtelligence.com in an award winning mobile app development company – http://www.mobileapptelligence.com
Android AI Assistant
The advancement in this sector has been a humongous one. There was a time when the Siri was the highest achievement in AI which is of course not the same anymore. With AI giants like Google assistant, IBM Watson, and Sophia, Android AI is uplifted like never before. It's like AI is spreading its root in every corner of the globe. Even the homes are becoming smart and AI equipped with Google Home and Amazon Alexa. 51% of the AI market share is consumed by the Google Assistant.
Share it now!