Hybrid Apps Development, Native App or Mobile Web, which one to go for
Cross Platform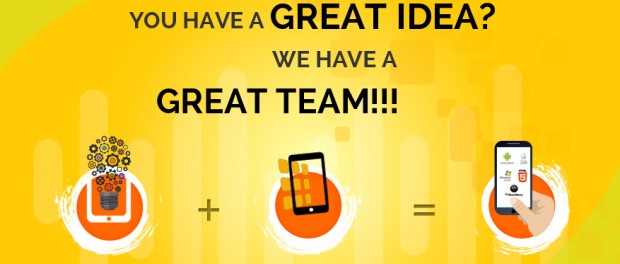 Share it now!

Choosing a platform for mobile app development has always been a question that would arise in your mind. Making a choice between hybrid, native and mobile is the topic we would be discussing here. While going for the process of mobile app development, the question that is being asked again and again is the choice between Hybrid app, Native app or Mobile web. Making a choice could be difficult till you know the pros and cons of these three platforms. Hybrid apps development is basically the combination of native mobile app development and mobile web development. One should use the native mobile app development to develop the app, when it is best or necessary to use the camera and other native features of smart phones like maps, but use core web technologies when features need a external connectivity of date or a the algorithm associated. In hybrid apps development / cross platform app development, all request lists in the mobile applications are native. All windows are native; they work as containers for web views. When the views are web views, a window is used to display the content or website. On other side, all the windows that need native phone functionality such as camera or others use native components.
Related:  Native & Cross Platform App Development
For http://www.mobileapptelligence.com– get a Project Quote-
http://www.mobileapptelligence.com/enquiry.html
Mobile App Development Company
Phonegap allows mobile applications with HTML5, CSS3 and JavaScript, but will be packaged as native applications. Titanium appcelerator uses web views to embed a web browser (*enternal) within a native window.
Related: Mobile Applications Development Company
One should choose hybrid apps development, if the app has to be deployed on several platforms and the budget is limited. It will not be as soon as native but still will server the purpose.
One should choose native mobile app development, if one wants the app to interact with native functionalities like map, accelerometer or camera. Monetization of an app is best done in native environment.
Related: Android Application Development Company for Multimedia Apps
One should choose mobile web if one wants to reach many devices but have limited time and resources. Without internet connectivity mobile web will not work, which is one key thing to understand while defining the development and marketing plan.
Hybrid HTML5 for Mobile App Development
Usage of hybrid HTML5 coding has accelerated over time. The view among many developers that native mobile application development is more efficient than HTML5 hybrid is entirely wrong. This is especially true for enterprise applications. The usage of hybrid HTML5  will increase due to two factors: time-to-market and strong economy which favours the business. In addition, it allows an improved user experience. Since most of the company's departments will have mobile applications in 2016, hybrid HTML5 will be high on demand in future.
Author is a senior business analyst and an expert in cross platform mobile app development.
Chatbots are defining an effective self-service framework.
Chatbots have proven to design a more effective self-service framework which provides the users or customer with personalized responses to their queries in real-time. Initially, bots were largely used in messaging apps like Facebook, Slack, Skype etc. However, advancements in AI have made it easy for organizations to integrate chatbots into their native mobile apps. One of the biggest advantages of chatbot application in mobile apps is that with each user interaction, the app will only become more accurate in delivering results. Chatbots can significantly improve the functionality of mobile apps and they have proven this in the last few years.
Share it now!