How to Prepare for Mobile App Development: Pre-Development phase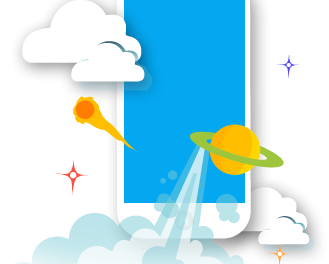 Share it now!

In this Article, we will discuss the process of how we work to develop the best mobile apps in Bangalore. Before we dive in, we wish to do a fast audit on all the tasks that will make the difference between a well-run, efficient and economical development process, and a mess in the application. Our goal, of course, is that the former. Before your team coding, the old adage "an ounce of prevention" is our mantra, and it has continuously served us well before embarking on the next phase. No matter if it's startup app development or enterprise app development or e-commerce application, this careful review remains the same.
>> Wants to Create a Mobile application for your business : Contact our Developers
The "Pre-Development" checklist
We call this the "Pre-Development Checklist" where we take a step back to appear at where we are after both the Discovery and Design phases of our mobile app journey. It's also a good time to do a deep-dive check in with the client to make sure that both sides are satisfied and happy with the work done thus far. Any little tweaks to design elements can be addressed here, and we will share what we've learned along the way in case there are any last-minute ideas or new features to add to the app before we begin to truly build.
Ideally, at this stage, we have got the UX designed, wireframes created, the visual design laid out, a killer set of well-documented requirements and the basic architecture mapped out. The Pre-Development checklist we want in place helps to make sure that the details are truly detailed, while also looking at all these elements as a whole so that the actual development move to the next phase.
The elements that should be in place
Let's take an in-depth look at the elements that we'd ideally want at this juncture:
The vision and strategy of the project are well articulated and understood so everyone is on the same page moving forward.
the UX is totally mapped out with wireframes representing data architecture and flows through the experience.
The visual design style is complete and the assets (ie. images, fonts, video, sounds, etc) are ready for distribution to the developers.
The architecture for the mobile, web, and backend elements and components are well defined and addresses things like redundancy, measurability, security, scalability, and response time, as well as any specialized aspects like financial transactions.
There are detailed descriptions of requirements that reference the designs captured in an issue tracking system.
There's a detailed roadmap for building the product and software in a logical order.
There is a well-outlined development process with tools to efficiently run the process and communicate.
The team is clear with well-defined roles.
There are strategies and plans in place for beta testing, feedback loops, and marketing. And marketing, in particular, is ahead of the curve in terms of keyword and content strategies for web and/or app store release online.
There is a plan being formulated for post-launch operations and customer support.
>> Looking to Create a Mobile app for your business? : Contact our Developers
It may feel like we're kicking all 4 tires a few dozen times, however, if we want to run a smooth development process that hits the ground running, this is the foundation we build upon. It's better to spend extra time to plan, instead of to extend Development by a month or weeks due to an unforeseen issue. It happens with tiny apps for startups all the way to enterprise apps, which is why we treat each app the same no matter the size and scale.
And now we're ready to enter the Development Phase. Stay tuned with our articles.

Share it now!