Hire Top Mobile Developers India (Android / iOS)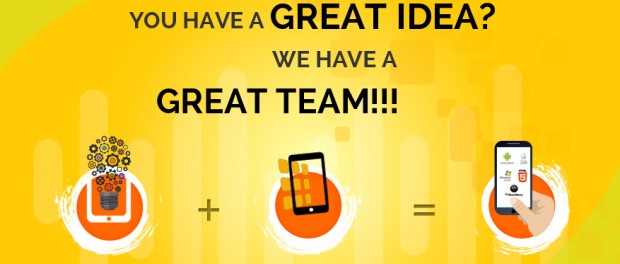 Share it now!

You are all set to go on mobile band wagon for your business and have planned about a mobile app in detail. What follows next is choosing the best mobile app developer. Then it's right time to find top mobile developers to work on your project. Finding a skilled and an experienced mobile app developer, who is an accurate fit for your project can be challenging in certain cases. Getting connected to a mobile app development company for hiring a mobile app developer would be the best option.
You can follow certain steps in order to get connected to the best resources in the industry. Search the Google and you will find out number of android developers and iPhone developers, developing native and cross platform mobile apps for different business verticals. You have to ensure that mobile developer or the mobile apps development company, which you shortlist; will be able to deliver the app to your expectations. You need a professional partner, which delivers you a great product to keep you ahead of competition.
For http://www.mobileapptelligence.com– get a Project Quote-
http://www.mobileapptelligence.com/enquiry.html
Top Mobile Developers
Mobile App Development Company
Selecting a right partner from all, you see on google may be difficult, but there are a few steps, which can certainly let you select a right partner. You should start going through their websites and assess their previous projects. Check if the mobile app development company has really worked on the type of mobile app, which you are looking.
Related: Looking for Mobile Application Development Company
A professional mobile apps development company, will certainly have their apps listed on the website. You can go ahead and discuss your project with them. If they have a clear approach, the you might be talking to a right app developer.
Check their apps portfolio and go through the projects in detail. Check the links for native and cross platform apps and download on your phone. Check their workability and UIs. If you are satisfied, you can proceed with discussion.
Related: Offshore Android Application Development Company
Select a mobile apps developer only if company can provide you ongoing support for various releases. They must be able to handle bugs quickly.
Before giving the mobile app development contract, get code samples and review it at your end. If the code has clear indentation, you are at the right place.
Related: Cross Platform Apps Development Company
Pricing can be a criteria but cant be a final decisive parameter. You may not get a perfect thing, dirt cheap. Choose a mobile app development company, which is delivering the successful project, even at little high price.
Widespread use of APIs in 2017
Originally designed for the complex challenges APIs are now available for almost all tasks in programming. The goal is more difficult to solve problems, but to save time and bring new features to market in the shortest possible time. Tons of APIs are entering the market created for the thousands of daily applications and new businesses. 2016 a dramatic increase in the availability of the API to see – something that should ease the workload for developers.
Multiplatform app development is on the rise
Flutter was unveiled at Mobile World Congress (2017) and is currently in full use. This framework is the only mobile SDK providing reactive views with no need for a JavaScript bridge. Another promising solution is Kotlin/Native, a technology for compiling Kotlin to native binaries. It allows you to develop native apps with the help of native libraries and instruments (Xcode, Android Studio). All of the native platforms' capabilities are available through Kotlin / Native.
Share it now!