Harness the Power of Mobile Apps to build your Brand
Mobile App Development Company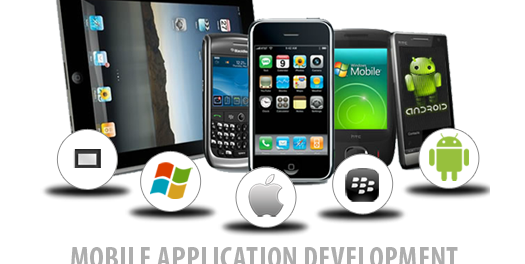 Share it now!

The present day business is related to mobile apps. Mobile apps for the business is considered to be one of the channels for creating a brand name.  Curious to know, what is it? It is about Mobile app development for your business. The power of Smartphone plays a significant role in your mobile strategy at present. But to tap its potential, you have to create your own mobile apps. Mobile app development can be cost and time consuming. But mobile apps development is indispensable to market and brand and your business in the modern times. Mobile apps have also become integral part of many business processes. Mobile app helps in marketing, branding and prospering your business. Its unique features can retain your present customer, acquire new customers and provide excellent customer experience. Here we are expressing certain thoughts on how to market and brand your business.
For http://www.mobileapptelligence.com– get a Project Quote-
http://www.mobileapptelligence.com/enquiry.html
Mobile App Development
Though you can resort to SMS text marketing for a while to boost your business, you'll have to create a mobile app of your own sooner or later. Firstly, you develop your own idea of the app for your company. Then you find the right mobile app development company to convert your app idea to a reality. Meanwhile, take care to protect your intellectual property and ideas.
Related: Mobile App Development Companies
Mobile apps have become an important platform for digital marketing and brand building. Designing and planning the right mobile app must be included in your marketing plan. Once the wireframe of right mobile app is designed, you should choose the right mobile application development company to convert your idea into mobile apps. Android and iPhone are the platforms which are accessed by common clients. So one must choose the mobile apps development company who is specialised in cross and native app development especially for android app development and iphone app development.  Once the android and iphone apps are built, the next challenge is to monetise your app.  If your mobile app is user friendly with right UI and easy navigation then a deep study of your consumer's demographic is important for planning for SEO and social media campaign.
http://youtu.be/JbYDRBz_G3k
After getting your app created, you may take measures to make it viral in social media. An expert app development company can help you in this regard. We suggest your smartphone app should provide product and service information and reviews to increase brand awareness. It will provide more engagement to your customers and inculcate awareness about your brand.
Related:  Android Application Development Company India
Meanwhile you have to make your website smartphone compatible too. Check how your website looks like in a smartphone screen? What user-experience will your customers feel? Is your site mobile-friendly? If not, hire an expert to make your website more compatible to smartphones. Or, you can go for a mobile-specific website to get more targeted traffic and better rate of conversions. Navigation, content should fit to smartphone screens. It may also lead the customer to visit your desktop version.
Remember in the app market you have to vie with your competitors.  Oodles of apps are there in stores. Be aware of the latest trends in the app world and keep a watch on your competitors' apps. This will help you to attain growth in brand awareness through your smartphone app.
Related:  How to Develop Cross Platform App
To develop a smartphone app is viable but need care and money. There are lot of smartphone in the market and they use different platforms. Only an experienced mobile apps development company can create an app that work well in smartphones.
Digital Marketing Trends in 2017
Understanding the trends of smart digital marketing strategy is essential, for the technological development in 2016. The technology is changing at a rapid pace. The smartphone app design and strengthening of backlinks can create robust content marketing plan and embed videos into website.  The focus on how each of these tactics fits into the entire marketing strategy of your company is relevant for a consistent growth in digital marketing world.
Regarding Author:
Author is a senior business analyst and an expert in native mobile app development.
Resources:
http://www.mobileapptelligence.com
http://www.mobileapptelligence.com/android-app-developer.html
http://www.mobileapptelligence.com/android-app-development.html
Multiplatform app development is on the rise
Flutter was unveiled at Mobile World Congress (2017) and is currently in full use. This framework is the only mobile SDK providing reactive views with no need for a JavaScript bridge. Another promising solution is Kotlin/Native, a technology for compiling Kotlin to native binaries. It allows you to develop native apps with the help of native libraries and instruments (Xcode, Android Studio). All of the native platforms' capabilities are available through Kotlin / Native.
Share it now!