Google is Giving Android Development & App Developers Right Direction – Release in San Francisco USA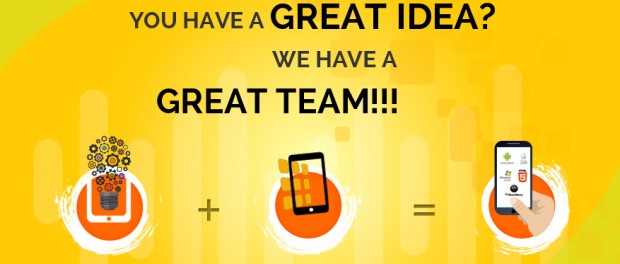 Share it now!

Google, which already runs the world's busiest search engine, is mapping/photographing the world and building driver less cars, is now moving into the homemade television-content business among a few other markets. Google the creator of Android operating system has paved a new path for the Android app developers and the Android app development companies to conquer the mobile app development market. Android operating system comprised of 62% of the total market of mobile apps in the world. This figure makes it evident that Android, designed by Google is the most preferred mobile operating system and gives a tough competition to iOS. We can rightly say that Google is showing the right path for the Android app developers and the Android app development companies. The new version of Android operating system released by Google is one of the most prominent example of the path that Google is paving for the future.
For http://www.mobileapptelligence.com– get a Project Quote-
http://www.mobileapptelligence.com/enquiry.html
Android Development Company
Consumers will soon be able to connect their televisions and Android devices to form de facto home television studios. And that's not all, at least according to news announced onstage June 25 on Day 1 of Google I/O, the annual developers' conference here at Moscone West.
Related:  Looking for Mobile Application Development Company
Google, like its cross-Silicon Valley competitor, Apple, wants to be everywhere you are: in your phone, laptop, tablet, television, car, home, business and even on your face (with Google Glass). If there's anyplace else left untouched, it probably wants to be there, too.
Google I/O's three-hour-long keynote address was jammed with Android and Chrome-related news, ranging from connected wearable computers to devices and software for home, business and vehicles. The Mountain View, Calif.-based company released Android v4.4, also called Android L, which includes a "kill" command for smartphones which disables them in the event they are lost or stolen. Law enforcement officials have been calling for this feature for a couple of years.
Related:  Android Application Development Company for Partnership
Streaming Live Video from Phone to TV Screen
Dave Burke, Google's Engineering Manager for Mobile and chief architect for the company's Chrome To Phone project (connecting Android phones to PCs), demonstrated the use of an Android phone to video to some of the 6,100 attendees at the keynote and connected the streaming image to a television screen onstage. The possibilities of this type of interaction among devices are apparently endless.
The settop box, which can be used in concert with the popular Google Chromecast dongle (the $35 plug-in that is now the biggest-selling IT item on Amazon.com), is expected to become generally available this fall.
Google is aiding and abetting all this interactive connectivity among devices by providing one Android software development kit for all form factors, Burke said. More than 5,000 new application programming interfaces (APIs) are included in the new SDK; the developers in the Google I/O crowd cheered when they heard that factoid.
Related: Cross Platform App Development Company
Users Understand Wearable Computers
Damien Mehers, senior software engineer for wearable computing at Evernote, one of the first apps on Google Glass, offered some context on Google I/O, which has attracted a global audience of developers, analysts, vendor/partners and media types to Moscone West. More than 1 million people watched the keynote via livestream, Pichai said.
In one of its demonstrations, Google showed the Evernote Android app running on Chrome OS on a Chromebook laptop.
People are getting into wearable computing pretty quickly because it provides an immediate benefit. Watches and sports fitness devices might be a fad in themselves right now, but if they can be combined with other values, that's good.
If they can bring you notifications or other relevant information without you having to pull out your phone, then there's value.
RF – eweek
MobileAPPtelligence (http://www.mobileapptelligence.com) is an award winning mobile app development company, delivering best in class business apps to clients in USA, Singapore, India and ROW.
App Analytics and User Experience will gain priority in 2017
To understand the needs of users, an exact analysis of the problems is needed. User's analytical report is very advantageous to gather experience of the user information data. Developers can download the proper analysis and do the needful to provide a better user experience. In this competitive world, it is very important to impress the users, and if you need to have a frequent analysis of the user experience through app analytics and retain your potential customers.
Surge of on-demand apps
Things are going to get more interesting in the app world as more sectors are expected to introduce more on-demand apps in 2019. Let's face it, there are countless on-demand apps as per now. The main highlight under this trend is that there will be more apps come 2019. Currently, there are bigwigs such as Uber and Taxify that have gained a lot of popularity thanks to the on-demand apps. Car rental and on-demand taxi apps have generated great demand.
Share it now!