Facets of Mobile App Strategy to Boost your Business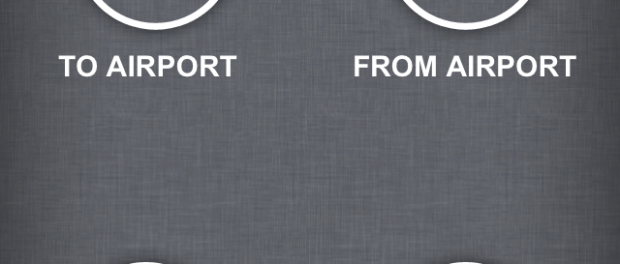 Share it now!

Mobile apps have become one of the most important marketing strategies at present.  Every business, irrespective of the size prefers to have a mobile app. It is imperative for you to devise a mobile app strategy to boost your online business. At present Mobile app is considered among the best strategies for business enhancement and business growth. We as a present generation consumer require our transaction to be available at the tip of our finger. Such a situation demands for a technology that could be accessed through our mobile device, which we carry with us just like our wallet. Mobile apps act as the perfect solution when it comes to increasing the revenue for your business. As a business owner you can utilize the benefits associated with mobile apps, but there are certain facts that has to be considered in order to succeed in your business venture. There are a few key areas, which you should take care of.
For http://www.mobileapptelligence.com– get a Project Quote –
http://www.mobileapptelligence.com/enquiry.html
Mobile App Development
Mobile apps are the high-end solution to boost brand awareness and improve the consumer experience. It is unique for branding purposes and for regularly interacting with your customers. Smart apps present you infinite opportunities. An app can be there for anything under the sun. But take care to create an app that is streamlined and easy for the customer to use. With your imagination and communicating it to your mobile app developer, you can give your customer an enchanting user experience. Targeting local customers and providing offers is easy with a mobile app of your own. Providing better customer support and collecting feedback is also possible with the app. Investing in a smart app will fetch you great returns in near future.
Related: Mobile App Development Company India
Mobile apps are built for specific purpose especially to boost business. Mobile Application development revolves around brand building and regular customer involvement. Most common features of mobile app are:  including gift card, google map or location search tool, payment gateway integration, chat functionality, customer feedback, contact forms and many more. One can chat and take the feedback of the customers related to one's product or services, provide store location with google map integration, send regular offers and freebies, renewal option, instant payment and invoicing through mobile app can be done with all the above functionality.  Mobile apps are easily downloadable by the customers through mac store or google play store. Hence the right mobile strategy for both android application development and iphone application development can boost your business in multiple folds.
Related:  Cross Platform App Development Company
Mobile-friendly websites should be an integral part of your mobile marketing strategy. It will capture new customers, get customers from your competitors, empower your existing customers, and build your brand. Now more and more people are searching the net for their needs through their mobile devices rather than from PCs. So your business will have a greater exposure through your mobile-friendly website. They provide a better user-experience to your customers so that there will be more conversions and customers will visit your site again and again. It also reduces the possibility of losing customers.
Related:  Android Application Development Company for Partnership
SMS (Text) Marketing is a must if your business is mainly B2C. It is a cheap and very fruitful method to capture your customers. It is clearly the most relevant engagement channel. 95% of people will read text messages within 15 minutes. But reading emails will take longer durations. Email marketing is fast being replaced by SMS marketing. Now you can add images, videos, etc to your marketing SMSs too. You can send coupons to your customers and give information of new offers. But, keep in mind that texts have very short life duration. So give offers that can be used immediately. If your shop gives a special offer on Sunday, don't send the message on Friday, but only in Sunday morning.
Mobile marketing strategy should be used as the part of an overall marketing strategy. It can boost your business a lot.
What's awaiting for SEO in 2016?
Optimizing the web page for any specific keyword is just an initial step in SEO marketing. Every now and then, SEO is evolving and in order to create a balance between contents for humans and to optimize it for gaining organic ranking add-on features have to be provided. In 2016, immediate and dedicated content adds on to the online marketing and it should be enhanced with relevant images or videos to create interest in the minds of the users.
Regarding Author:
Author is a senior business analyst and an expert in native mobile app development.
Resources:
http://www.mobileapptelligence.com
http://www.mobileapptelligence.com/html5-development.html
http://www.mobileapptelligence.com/android-app-development.html
In 2019, custom mobile app is a must for your brand.
It is not just the biggies like Amazon, Alibaba and Flipkart, who want to increase user experience and hence sales through their own mobile applications. Now even the smaller players including the local businesses want to have their own apps created according to their requirement. So, besides the traditional industries like healthcare, insurance, fitness, e-commerce and fintech, businesses as varied as food delivery, organic products, laundry services, plumbing, bespoke tailoring, handbags and accessories designing, etc. will want their own mobile apps suited specially to their niche customers.
Share it now!