Cross Platform Mobile Application or Native App- which is the Right Solution?
Native App Development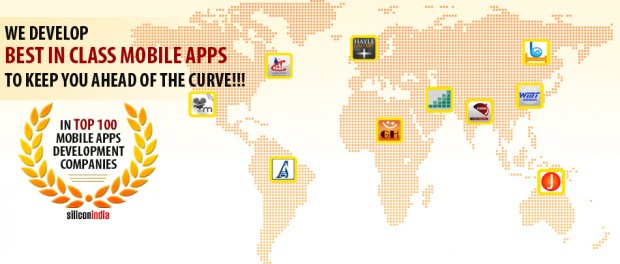 Share it now!

The Mobile app development landscape has gone though many new technological changes. Cross-platform mobile application and native app is a part of this technological revolution in the mobile app development industry. It has created a sense of confusion in the minds of many in regards to choosing the platform for mobile app development. People with interest in mobile apps are keen to know about cross-platform apps. Cross platform mobile app development is the process that involves creating code for a single platform, which could be used in other mobile app development platform. It is cost effective and less time consuming.They are loaded with the good features from native and HTML5 apps. There has always been argument between cross-platform mobile app development and native app development. Lets have a look into each of them, before reaching to a conclusion.
For http://www.mobileapptelligence.com– Get a Project Quote –
http:// www.mobileapptelligence.com/enquiry.html
Cross-platform Mobile App Development Companies
Being an award winning mobile apps development company, we work on all the major platforms. Cross-platform mobile development for all major mobile platforms
Related: Mobile Applications Development Company
• iOS → Objective-C, Cocoa, OpenGL
• Android → Java, OpenGL
• Blackberry → Java,
• Win 7, Windows 8
• Cross-platform → JavaScript, HTML5, PhoneGap, Titanium
Native apps provide commendable performance. But native mobile app development is expensive since you have to design and develop more than one app. If money is no constraint, then go native. If your client doesn't want an app store presence, and don't need to access the device APIs, you can choose mobile web. Cross platform mobile app development helps to reach more number of people and brings more market potential. App will have a uniform appearance and feel on multiple platforms. On the basis of the desired targets and features of the app, you can decide whether it should be native or hybrid.
A native mobile application is a smartphone application that is coded using the native programming language for platforms like iPhone or iPad apps  built using Objective-C, and Android application built with Java.  Native apps are loved for their fast performance and high reliability, sophisticated user experience and interface.  They have full access to a phone's various features, such as its camera, geo location, and address book. Since native apps run smoothly, it is a better way to go for games. Businesses value their ability to submit to app stores and generate visibility. Users can use some apps without an Internet connection too. Moreover, Native apps are widely regarded as being the more secure solution. On the downside, this type of app is expensive to create and maintain, because a separate app is to be created and maintained for each platform (OS, Android, Windows phone) if you want to cover a larger audience across all platforms. So companies, to cut costs, have looked beyond the Native apps.
Related: How to Hire Android Application Development Company
Hybrid (cross-platform) mobile application is developed with both HTML5 and Native technology, built using web technology and then wrapped in a platform-specific shell. It has not only cross-platform compatibility but also has moderate access to some of the native APIs and phone's hardware. However, speed of Hybrid is slower that the Native apps. A high level of technical skill is required to develop and maintain Hybrid apps. Still, many    Hybrid apps get rejected at the Apple app store since the app is just a wrapper for a website.
Keeping the above facts in mind, you may choose between Native and Hybrid according to your requirements and the way you want your user to interact with your app. Hire Mobile App Developer to build the app, you want.
Related: Hire Cross Platform Mobile Development Company
Influencer Marketing in 2017
By leveraging the reach of influencers, brands are able to generate high revenue from sales. Gaining influencer's reach has proven to be the cost-effective content marketing strategy in 2016. According to the study conducted by McKinsey, 35% more retention rate was observed in influencer marketing campaigns than paid ads.
Author is a senior business analyst and an expert in native mobile app development.
Resources:
http://www.mobileapptelligence.com
http://www.mobileapptelligence.com/cross-platform-appdevelopment.html
http://www.mobileapptelligence.com/iphone-app-development.html
Multiplatform app development is on the rise
Flutter was unveiled at Mobile World Congress (2017) and is currently in full use. This framework is the only mobile SDK providing reactive views with no need for a JavaScript bridge. Another promising solution is Kotlin/Native, a technology for compiling Kotlin to native binaries. It allows you to develop native apps with the help of native libraries and instruments (Xcode, Android Studio). All of the native platforms' capabilities are available through Kotlin / Native.
Share it now!