6 Must-Have and Attract Features in Your Travel app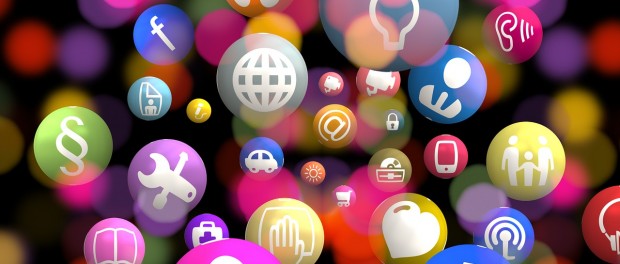 Share it now!

Recall your memory now, which was the most comfortable trip you ever had? Well, the one with the smartphone in hand, with a hotel for staying and flight booking is done with mobile apps like Airbnb, accurate navigation with popular apps, cabs booked with cab booking apps. I mean the technology is nothing less than a wonder in your hand. Time, money, and effort what not is saved when you have a smartphone and technology right at your hand. Travel and tour apps have grabbed a place in the smartphone and in the hearts of the wanderlust.
>> Looking for Travel App Developers?: Connect with Sales
Well, if you look at the optimistic side, it's not simply curtailed to the end-users but it is prolonged to the app makers as well. If you've indulged in travel app development, you have a fair chance to generate a good amount of revenue out of it. Well, this would be possible only when you create a feature-packed travel app that can stand strong in this competitive app world. Let's explore some of the must-have features for your travel and tour app.
Travel App Development Features
Personal Account of User:
Travel application is very close and personal to each user and they can use the personal account as a must. Users have to register and fill in some personal details which make recognizing your target audience easier and get narrowed details.
Notifications and Scheduling:
A travel application is the travel partner for any user nowadays. Hence this is the not to miss feature for any travel app. The traveler should be allowed to feed all the traveling schedule and send notifications accordingly to remind the next plan and stay in sync with it.
Search and Filter :
Don't miss this feature in your app, you want a smart user experience for your app. This is how you lure your users and keep them engaged. Users are new to the place and the probability of them getting lost is kind of high. While indulging into Android or iPhone app development, insert a search option in most screens. The traveler can search for a specific city, area, and spot. In-depth search and filters can really make users travel easy and convenient to get details quicker. Users can really get lost in the ocean of information in the app.
>> Looking for Mobile Application Developers?: Connect with Sales
Geo location and Navigation :
We have heard a million stories of people fooling the travelers by showing them the wrong routes and destination. Has this happened to you? Not anymore. You can't let this happen to your valuable app users with such upsurged technology. Why do they have to install some other random app for navigation when they have a specific all in your travel app. Well, make sure you avail them with both online and offline route maps, just in case your user get lost in someplace shredded from civilization. This was all about navigation, why geolocation? Just to make your navigation smart. The traveler should have access to all the nearby hot spots, emergency place, and hotels.
Don't Look, Just Book :
Yes, one of the most basic yet invaluable features you cannot miss out on your app. Take any of the best travel apps, none of the mobile app development companies would have missed this feature to integrate. Users should be availed with flight and hotel booking. Partner up or maintain good relations with airlines company or hotels and avail your customers with some valuable discount. This will encourage your app users to not to abandon your app and drive even more users to it.
Local Commutation :
In an unknown land, commuting can be a serious problem for most of the travelers. Public commutation can be a way out but there are plenty of travelers who don't like to wait for the public bus or train, instead, they would prefer a local cab. Your app needs to have something for such travelers to use this feature. This can be a new revenue generation channel from your app. You can consult with the local cab service and make them pay for each user choosing their service through your app.
Extra Features That Can Add Feathers To Your Travel Application:
1) Weather Forecast
2) Users Reviews
3) Currency Converter
4) Social Media Integration

Share it now!