Why is it important for your business to have an eCommerce Mobile App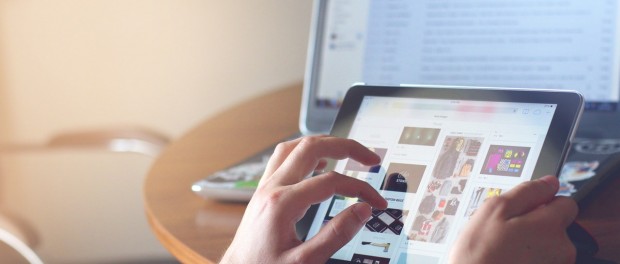 Share it now!

The mobile revolution is creating a new buzz in businesses and also the eCommerce space is no exception to the present. Mobile eCommerce app for your business is changing how online shopping is done. Thus, lead you a step ahead in the competitive retail sector to win the extra mile.
Thanks to modern technology, mobile apps are turning into an irreplaceable part of each business for reaching more and more audience. Mobile apps have changed the way in which retailers can connect with their customers. There's no more dependency on bulletin boards or printing materials to promote special offers or discounts when you can do it more productively through mobile eCommerce app.
Around the world, Mobile eCommerce development is basically being driven by customers using mobile gadgets to purchase goods and services. In line with to eMarketer estimates, retail eCommerce sales touched $2.3 trillion in 2019. And, in 2021, mobile eCommerce is expected to hit $3.5 trillion.
>> Looking for building a mobile application? : Connect with Sales
Mobile eCommerce is picking up fame with time, and a few number of retailers are still unaware of its enormous power. They are still juggling with marketing strategies to create recognition and popularity of their e-stores.
So, need to know how a mobile eCommerce app is a must for your online business? Here are just a few of the many reasons to enhance the customer base and overall ROI.
Benefits of Developing a Mobile eCommerce App for your Store:
Direct-to-Customer Marketing Channel
Today, with the assistance of mobile gadgets, customers are 24×7 associated with brands. These mobile devices have also changed the way we interact with each brand, acquire info, and shop. Increasingly, customers are using mobile devices to shop and businesses must incorporate these devices into their brand marketing strategy. This helps to change the way of interaction between the brand and the customers.
Higher Conversion Rate and Brand Recognition
Mobile app development for eCommerce helps in developing a strong connection with customers and engage them more with the business information. Your business can develop an informative, stylish, effective mobile app with high-tech features that customers love.
Include social media platforms into your application, and let the customers talk about your services or products. Social media helps the brands as well as customers to voluntarily share links to their favorite platform or site, ask for feedback and explain their customer experience.
This will increase the popularity of your business, and draw the attention of potential customers by increasing traffic. An easy way to get eCommerce conversions includes adding products to a shopping cart, making a purchase, or saving products to buy later.
Better Efficiency and Increased Revenues
Mobile apps are considered more manageable and user-friendly. Despite the very fact that their execution is often termed costly, they're usually capable of satisfying customers' needs and increase sales significantly. The correlation is simple: an excellent mobile app with the right concept and functionality brings more customers. More customers result in more orders, which means your profits are increasing.
Another tool that helps in maintaining your brand reputation and increase sales is 'Push Notifications'. With the help of push notifications features, businesses can instantly deliver information to their customers and motivate them to make immediate orders in app and website.
>> Wants to Create a Mobile application for your business : Contact our Developers
Customer Loyalty
The mobile application play a crucial role in brands bonding with their customers. Gone are the days when businesses prefer roadside banners, website banners, billboards, newspaper ads, social media ads or email marketing – to create an influence on customers. Presently, mobile eCommerce apps going to save businesses as it helps brands knowing their customers better by staying nearer to them with just a 'finger tap'.
As customers spend most of their time on mobile apps, make sure that your brand offers product details, contact information, and encourage them to buy. Here are the ways you can boost customer loyalty with a mobile eCommerce app:
A consistent brand value by maintaining a consistent design and layout on a mobile platform on which customers can actually depend on.
Offering a personalization experience to customers like including prioritized features and relevant suggestions based on their searches and previous purchases.
Use push notifications to engage with your customers to tell them about sales and special offers or informing the items back in stock.
You can assist your customers to keep coming back by performing loyalty programs like discounts, bonuses, offers, or new collection.
Establishing smart communication support 24/7 between your brand and customers to solve their queries via live chat or chatbot.
Be Visible to Customers at All Time
Another reason to go for mobile eCommerce app development is it will increase the brand visibility of your eCommerce website. Though maximum customers spend hours on their mobile apps, it's important for a brand to offer high-quality app experiences that users love. Leverage the smart branding tactics with UI/UX designs to create a lasting impression on your customers. Also, to make your eCommerce app branding more effective, you must answer all the queries by customers ASAP.
The more the brand know about their customers, the better it will be at answering the customers' pain points. The eCommerce app gives better visibility and chances of conversion to your products by adding custom plugins for sharing on social media channels. For example, allowing customers to share their favorite product web page through Instagram, WhatsApp, YouTube, or Gmail.
With above-given reasons, one can well imagine that a mobile eCommerce app is a boon for your online business as it engages more customers and connects business with the target audience. Therefore, to have a strong clientele with better revenues, building an eCommerce app is an essential step.

Share it now!