Why App Indexing is important for Mobile Application?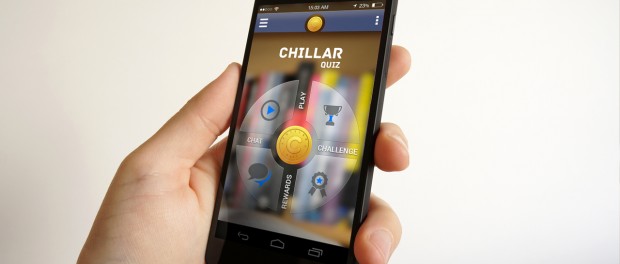 Share it now!

Visibility of your app is as important as its development. With the help of app indexing, your app will reach users who use Google Search. The URL pattern indexing of your app with the help of API calling feature can make the content available to the users. App indexing is important for mobile application because it helps to drive usage of your app and improve user engagement through Google.
How App Indexing applies for Android and iOS apps?
App indexing for Android and iOS apps happens through three basic processes:
Mobile app supported by HTTP URLs
To verify app and website relation, android and iOS apps support HTTP URLs and use site association. This will allow Google to index URLs that are present in both website and app and show them in search results. If app and website are associated, then it will help in crawling and your app's URL visibility will improve.
The discovery of your app URLs happens within 24 hours to a few days, depending on several factors like frequency of content update, server loading time, freshness and importance of the page content. A message from Google search console will be sent when the app content gains visibility in search.
Addition of App Indexing API or SDK
For Android App, Indexing API is used whereas for iOS 9 App Indexing SDK is used. API will help in enhanced ranking performance for URLs. It will also help in content snippets and link the titles.
Checking the implementation
Always make sure that you test URLs to your app in your development environment. This will make sure that your app URLs leads to the exact content which you want to get displayed.
How can App Indexing enhance Search Performance?
The kernel idea of enhancing app performance in search is by providing high-quality fresh contents in your website and app. These contents should be based on keywords relevant to your business or services.
Mainly the following aspects have to be in your mind before you start developing your website or app:
Always make sure that the website meets Google's design and content guidelines known as Webmaster tools. This will improve the ranking performance of your site or app.
Create mobile-friendly homepage for your app and website. Short and crisp titles and menus will look good in smart devices.
Deep linking for app content is another major factor which Google proposes. For Google to crawl your app content and enter into your apps, deep linking is required. Deep linking will allow the user to view a page with an app. The different pages of your websites can be deep linked using hyperlinks and this will boost the page ranking in a positive manner.
Developing an app for your business is not the only factor which allows in gaining enough downloads. Proper app indexing can help it gain high discovery status in the app stores.
What is the scope of Android application development services in education and teaching verticals?
Android application development services have seen great surge in last few years. Educational apps have covered a long journey, since the time it was introduced into the market. In the beginning people were apprehensive towards Android educational apps and named it as "the new wild west". The immense growth of the Android educational app has given us the power to dream a future education system which would not require the students to carry book to school, an iPad or a tablet would serve the purpose.
Surge of on-demand apps
Things are going to get more interesting in the app world as more sectors are expected to introduce more on-demand apps in 2019. Let's face it, there are countless on-demand apps as per now. The main highlight under this trend is that there will be more apps come 2019. Currently, there are bigwigs such as Uber and Taxify that have gained a lot of popularity thanks to the on-demand apps. Car rental and on-demand taxi apps have generated great demand.
Share it now!