What iOS 8 Offers to Mobile App Developers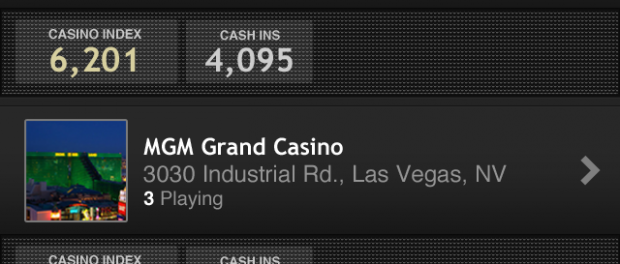 Share it now!

For http://www.mobileapptelligence.com– get a Project Quote-
http://www.mobileapptelligence.com/enquiry.html
iPhone App Developer
iOS8, the latest to add to the list of Apple's operating system. The release has increased the curiosity among the ios users.  With the release of iOS8, mobile app developers are discussing about the great features, which apple has bundled in the new package. From the end user perspective and mobile apps development perspective, there are many highlights to be appreciated about iOS8. Remember, this is the biggest update by Apple since 2008. It is speculated that iOS8 will redefine the mobile app usage and mobile app development life-cycle as well. Apple Inc has always fascinated its users and the iPhone app developers with the release of the updated version of their operating system. Even iOS8 also stands to the commitment that Apple makes with its every release. Do have a look at below points.
Related: Mobile Apps Development Company
Mobile App Developers
In the line of passbook app, iOS 8 offers a dashboard which shows information from different health apps. HomeKit is a standardised network protocol that can be used for controlling external devices in the home. It will allow apps control various home-automated services and gadgets within.
With iOS 8, Apple will open out its ecosystem adequately to let extensibility through widgets, system-wide keyboards, notifications, camera, and the Touch ID sensor. It lets apps to share functionality with other apps. Apps can talk to each other and work together.  The app mobile app developers can use this wonderful feature can make an app which will function as tools and services too.
Related: Android Application Development Company
Apple's newly introduced feature of Photokit will help iphone app developers to use the camera hardware in the smartphones more efficiently and for quick performance. Wit a novel cloud-base storage form, Photokit enhances sharing of images across many devices.
iMessage features in iOS 8 willl pose a challenge to Whatsapp. You can reply to texts right from the notification banner itself. Apple will be smart enough to foretell what are you going to write, to see what is in your mind and it will complete your started words with Predictive Text.
ICloud will take on Dropbox and Google Drive. The iCloud Photo Library and the Photo App gives users stable access to videos and images. CloudKit will assist mobile developers get rid of the need to write server codes to maintain servers.  Another feature significant to mobile app developers is its offering of sync between Apple devices along with Yosemite. Spotlight will be a boon to developers since it takes location and context of the users into account. Extensions of apps can connect with facets of iOS like Notification Center and the keyboard, whereas some others will be able to work with OS X Yosemite.
Related: What is Cross Platform App Development
With the onset of the Touch ID API in iOS 8, iphone app developer will eventually be able to create apps that leverage the sensor, ie authenticating users within apps and securing logins and user data. Fingerprint data will be safe too.
Developer-specific app store consists of new app previews and app bundles. iTunes Connect will present analytics to mobile app developers at no cost, whereas Test-Flight will help to beta test pre-release apps. 2014 & 2015 will be very exciting to watch as mobile app development will definitely take itself to another level.
Recent happenings with Link Building for Websites
Contextual linkings are the strong point of marketing as the content gets linked to the relevant content in another page of the website. In 2016, authoritative links which adds-on to the quality of the content will improve the Google ranking. According to Google's ranking algorithm, more than quantity the key factor of the content is its quality backed by strongest linking to relevant pages.
Regarding Author:
Author is a senior business analyst and an expert in native mobile app development.
Resources:
http://www.mobileapptelligence.com
http://www.mobileapptelligence.com/android-app-developer.html
http://www.mobileapptelligence.com/android-app-development.html
Blockchain and Data App Development
Innovations in block-chain technology are propelling us toward new standards for financial and business systems worldwide, which we think is pretty exciting. Blockchain is even helping reshape the healthcare sector. A decentralized world would introduce new standards for security, accuracy, efficiency, and transparency. Data management will be streamlined, transaction processes will be efficient and simplified. These a just some of the exciting benefits of data app development and blockchain.
Share it now!