What are the trends that will favor mobile app development in the future?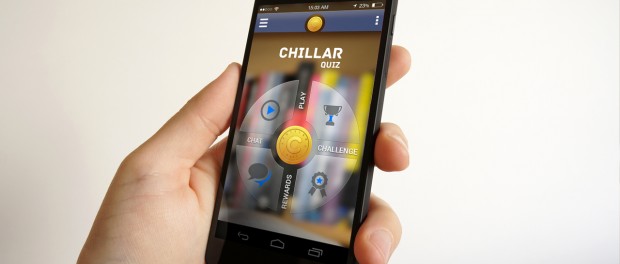 Share it now!

As per the records, more than 1 billion smartphones with 179 billion mobile apps are downloaded every year. This shows that mobile app market is flourishing so fast and it is certainly not going to decline in the near future. It is considered as one of the actively growing sector in the market. Mobile app market is dominated by Google applications like Gmail, Google Maps, Search engine and so on. Also, social media apps like Facebook, Twitter, Instagram, Youtube and many other social media platforms are playing a great role in the market. Now major retail players like Walmart, Reliance etc. have started e-commerce business through apps. This has helping in improving the branding, marketing and customer engagement of your products.
Small and medium scale businesses are adopting mobile app technology.  More than a responsive website design, mobile app helps in maintaining the user information and understanding their purchase behavior. Let's have a look at some of the trends that will favor mobile app development in the future.
Mobile User Experience Design
The content displayed on your website should be displayed effectively in a clumsy way that users will not get confused and lose interest in using your application. Major apps like Instagram, Facebook, Pinterest and all have intuitive designs which easily interact with the user. Apps should have innovative designs. The latest app design features like functional animations, motion designs and card layouts can be incorporated into your app to invoke interests of the users. Refer our article on 'What are the major mobile app design trends in 2017?' .These features are helpful in developing Augmented Reality by permitting the users to make interaction with the content by clicking further.
Location Sensing and Motion sensor
All the smartphones have motion sensors and location sensor that helps in giving the different information about the location. So the apps should be developed in a way that it can detect the location of the user especially when you use car rental apps, food ordering apps and so on. Motion sensing apps are used in security, anti-theft, power-saving and games. Location sensing is useful in Geotagging, Games, Vehicle navigation, and fitness apps.
Geomagnetism, ultrasonic beacons and imaging are the current technologies used by apps for exploring the indoor location of your space.  In future more advanced technologies like smart lighting will be prominent as well.
Application Performance Management (APM)
There are two elements which prompt to execution bottlenecks in application testing i.e. assorted qualities of mobile phones and the non-deterministic nature of mobile networks. Be that as it may, portable measurements and observing apparatuses all in all known as Application Performance Management (APM) has enhanced the testing and quality confirmation. APM gives perceivability into application conduct, conveys insights about which gadgets and OSs are embraced, and screens client conduct to figure out which application elements are by and large effectively abused. With the application landscape and endeavor foundations moving to the cloud, APM instruments confront expanded difficulties to give genuine execution benefits crosswise over frameworks with virtual borders. Present day ventures require powerful tools that can screen assets utilized by applications, correspond that information with important client experiences, and adjust performance with business forms.
Enterprise mobile management
Enterprise mobile management (EMM) is an arrangement of individuals, procedures, and innovation utilizing mobile computing for streamlining organizations. The fundamental measurements of EMM are security, application management, and financial administration. It additionally incorporates mobile device management, mobile application management, application wrapping and containerization, and a few components of big business document synchronization and sharing. Such tools will develop, develop in extension and in the long run address an extensive variety of versatile administration needs over all prominent Operating Systems on mobile phones, tablets, and PCs. Along these lines, EMM speaks to the future advancement and meeting of a few portable administration, security, and bolster innovations.
We can't deny that mobile applications have turned into a basic component of the computerized biological community. The aptitudes required in building purchaser applications are in more prominent request than at any other time now convincing organizations to consider portability important. Organizations ought to watch out for these patterns to adjust their versatile application improvement procedures.
Mobile App Marketing Trends in 2016
In 2016, it is expected that leading marketers would fully integrate mobile marketing to their business strategies. These marketers will be able to measure the use of mobile across various channels. It will provide an opportunity for the marketers to differentiate their brand from the competitors. This infact is helping mobile marketers to increase their investments in mobile initiatives. App development companies in UAE, Saudi Arabia and whole middle east region are witnessing this transition.

Share it now!