What are the 3 must have features of retail apps that sell?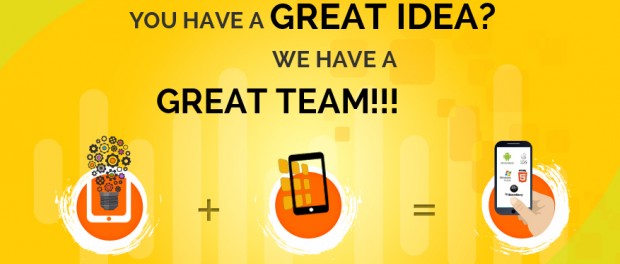 Share it now!

A well-designed app helps in the improvement of overall sales of your business. There are certain features to be followed before developing a retail app that actually sells. As you know, nowadays most of the online shopping happens over a mobile phone. It's mandatory to invest in the mobile retail app if you own a retail business. 30% of the whole online shopping is enhanced by an m-commerce app.
There is no point in building a mobile app if it can't meet the expectations of your user. It should meet the needs of the user and in accordance with the user behavior. To let you know we have made a list of the 3 prior features that will make your users keen on your app and make purchases using it. They are as follows:
Three features of retail apps
App design that fits multiple devices
You might have heard a lot about responsive website design. It's a known fact among developers and entrepreneurs that knowledge of mobile layout is significant in building a website. There are two design branches; fixed and fluid.
The fixed design has a layout that may not adjust well to all the device screens. The app that works well on an Android device may perform badly in another one. Typography may not fit properly with another screen of a different dimension. This can hinder a smooth user interaction with the app. As aesthetics is considered to be the most important aspect of utility app, you cannot always rely on fixed app design. Always remember that what looks good, sells better.
On the other hand, the fluid design allows all the design elements like text and graphics to follow a simple screen size percentage rule. An element adjusts according to the screen size percentage. This helps in maintaining the aesthetics of the app across different devices of various screen sizes and resolutions.
Add filtering and sorting feature
Filtering and sorting are considered as user-friendly features of an app. When you think from the customer point of view, their first intent will be to narrow down the products with respect to certain categories. Especially online shopping apps should have these features to enhance purchasing. To maximize the sales and revenue, all the apps need to sort their products under various categories and features.
Design of Product description page
The product description is the crucial page in an e-commerce app. It contains important details of product like pricing, product description, product image, or the 360-degree view, cross-selling and upselling displays. Cross-selling is a significant feature that shows related product on the page user is purchasing. For example; displaying the best back cover along with the mobile phone can increase the number of sales. This will let your customers buy more products from you than they were actually planning to buy. Your product description page should be designed in an attractive manner to improve sales.
You should add high-resolution images and 360-degree videos to make a tradeoff. Also, it is important that your app has seamless navigation with very less loading time. Another strategy is to add remarkable CTAs to improve sales. Your customers' final decision of closing the sales happens here, so special attention has to be paid while you design product page.
These are the three major elements that define the smooth functioning of the retail app for your business. When an online business is booming each day the importance of m-commerce app is increasing, more attention has to be given to each aspect to support your business. Also, being unique can be another aspect that adds value to your company.
How to find a best android application developer for custom app?
Though quite supple, the task of hiring android developer is quite challenging and complex. Therefore, it is very important to hire an experienced team of well known Android App Development company. A good app developer should have a habit to bring incomparable and peerless Android development services to help brands to gain excellence in the market. Pro Android programmer should be well experienced in latest technologies which includes Android SDK and Framework APIs. On the platform of JAVA language, he should be expertised in delivering android apps by interfacing with the phone through the SDK which can access various device sensors such as camera, accelerometer, gyrometer, magnetometer, scanners, light sensors and exchange data via bluetooth or near field communication (NFC).
Blockchain and Data App Development
Innovations in block-chain technology are propelling us toward new standards for financial and business systems worldwide, which we think is pretty exciting. Blockchain is even helping reshape the healthcare sector. A decentralized world would introduce new standards for security, accuracy, efficiency, and transparency. Data management will be streamlined, transaction processes will be efficient and simplified. These a just some of the exciting benefits of data app development and blockchain.
Share it now!