Top 10 Car Rental Software Platforms and Apps in United States and Canada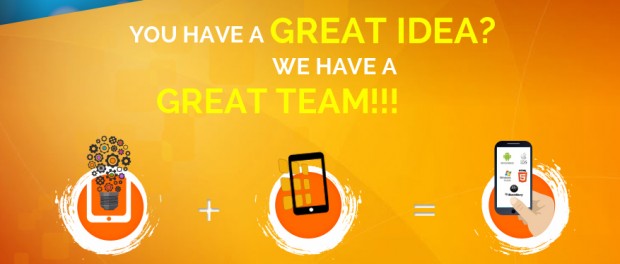 Share it now!

The number of global travelers is increasing year by year. People are planning trips across cities, across countries, and across continents as well. If you are planning to go to Ontario, Canada from New York and would like to hire a car there, what you will do? It's just a click away, you can book a car using online car rental software, travel portals, and car rental apps.
The idea of hiring a car is on the boom because of the flexibility and independence it offers. A chauffer driven cab doesn't offer these facilities and it is costly when compared to the self-driven cars. Among several car rental apps in the USA, we have chosen top 10 car rental apps with certain add-on features. Just have a look at the criteria which determine the best application for renting out the car:
Location: The companies which have 50 rental locations which include major cities in the US, airports, and international & local travelling options.
Reservation: Online reservation and check-in features by using the application. Even the app has provision to modify or cancel the reservation.
Programs and Discounts: Pre-paid booking feature will enable the user to avail discount on travels. Also, car rental companies have partnership with airlines, hotels or other businesses with reward points for clients who use these services.
By taking these three criteria into account, we have identified top 10 Car Rental Software Platforms and Apps in United States . They are as follows:
Alamo: When you use this app, you need to provide pickup and drop locations with departure and arrival dates and timings. Later, you will find a list of available cars with pricing. This will help you to choose the best option within your budget and you can add-on insurance or any accessories you need while travelling. Another significance of this app is that, if your drop location is the airport, then this app allows you to provide flight timings so that they will hold the car incase your flight is delayed.
Avis: It consists of a wide range of rental cars from compact cars to pickup trucks. The availability of cars varies from location to location. All the necessary features about the vehicle, that is a number of available seats, gas mileage etc.
Budget: It is available in hundreds of locations including major cities and airports. Budget's services are not only in the US but also in many international locations across the globe.
Dollar: By using Dollar's Rapid Rental® online check-in will allow you to directly go on a drive once you arrive at the location. Dollar's Choice Service program will let you choose the exact vehicle of your choice, at the time of arrival.
Enterprise: For underage drivers, Enterprise is the best travel option. It charges only $20 per day which is comparatively lesser than other companies which offer similar service. If you are aged between 21 and 24, you can keep in mind to hire a car from Enterprise to avail special discount offered by them.
Hertz: It is considered to be one of the largest car rental services with thousands of car rental places in cities and airport all around the globe. Hertz 24/7 On Demand is a varied kind of service which allow the users to rent a Hertz car at any time of day or night.
National: You can book your National vehicle just by entering the details of pickup and drop locations and the scheduled time of travel. This app is available on both Android and iOS platforms and it is considered to be the highest-rated car rental app.
Thrifty: It comes with several tools to save the time of user. This helps this application to speed up the process of checking in, availing the rented car, and initiating your journey with no delay.
CarRentals.com: This app provides the easiest way to book your favorite ride using iPhone. You can pick your car from 15,000 international and national locations just by entering the name of the city or airport code.
CarzUP: It has partnership with major 25 car rental companies in the US, Canada, and Europe. This app allows you to compare the prices of different car rental companies like Ace, Advantage, Alamo, Avis, Budget, Dollar, Enterprise, Hertz, National, SIXT, Thrifty and so on. You can even add Collision Damage Insurance for even a small amount of $11/ day.
Which is the top app development technologies used in United States, India and Mexico?
Mobile app development services have seen tectonic technological changes over last few years. The growth has been massive. In the broad overview – android development, iOS development, windows development, cross platform mobile development and web mobile development are used. America and Asia are top growing regions for mobility.
Blockchain and Data App Development
Innovations in block-chain technology are propelling us toward new standards for financial and business systems worldwide, which we think is pretty exciting. Blockchain is even helping reshape the healthcare sector. A decentralized world would introduce new standards for security, accuracy, efficiency, and transparency. Data management will be streamlined, transaction processes will be efficient and simplified. These a just some of the exciting benefits of data app development and blockchain.
Share it now!