Mobile Commerce Driving Major Growth to Retailers in United States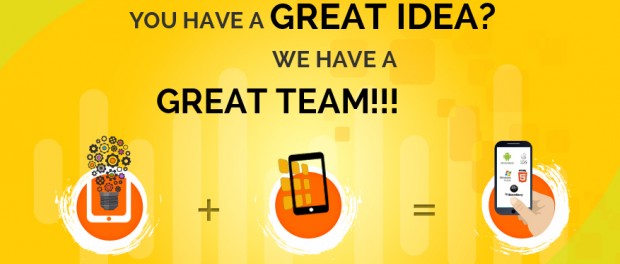 Share it now!

Third quarter survey shows clearly that mobile commerce is driving growth to online retailers in United States. Key retailers are seeing mobile revenues growing at rate of 26.5% as of now. Not only retailers, mobile technology is also helping other industries and business to thrive and expand in the global market. Mobile technology has brought a wind of change in every sector and it is eminent worldwide. Before digging the USA mobile app development for ecommerce market and how it is casting its spell to propel growth in retail. Let's have a glimpse of mobile Commerce.
What is Mobile commerce?
Mobile commerce or m-commerce is defined as "the buying and selling of goods and services via mobile/wireless technologies and devices". It is basically the use of mobile device to buy articles, pay bills, redeem coupon etc.  Another definition explains that "Mobile Commerce is any transaction, involving the transfer of ownership or rights to use goods and services, which is initiated and/or completed by using mobile access to computer-mediated networks with the help of an electronic device." Mobile enabled ecommerce websites and ecommerce mobile apps are trending in this season.
A Quick Overview of US Mobile Commerce Market
Online retailers are enjoying a good surge in mobile commerce sales around the world. United States is no exception in this regard. United States has the maximum number of big mobile players. According to a report, major 500 US e-retailers in mobile commerce are expected to witness a growth in smartphone sales by 68% this year. The report also states that big mobile companies in US will experience a massive profit driven by smartphones and tablets sales.
This would be double than the 14.5% growth in e-commerce in the first quarter of 2015. Moreover, mobile commerce will include 29.6% of total U.S. e-commerce revenue this year, up from 24.7% last year. It is estimated that in 2015 US mobile commerce sales will outnumber 2014 sales. In 2014, the country registered $75.03 billion sales and this number is expected to increase by 38.7 % with $104.5 billion sales.
The companies who share the major chunk of m-commerce platform are Amazon.com Inc., Wal-Mart Stores Inc. and Apple Inc. These companies are playing a major role in boosting the growth of m-commerce domain in United States.
A latest report has revealed that 18 % of the worldwide and 40% of the US mobile internet users will purchase products from their smartphones in 2015. The monthly mobile visit of US merchants grew 68.3% to 3.03 billion in 2015 and mobile monthly unique visitors grew about 44% to 964.7 million. This impressive growth has attracted many US retailers to adopt m-commerce path for selling their goods. They are even investing money for the development of mobile apps which will further enhance user's experience and customer satisfaction. Thanks to m-commerce, retailers in US are now shinning under the glory of mobile apps and thus surging demand of top mobile app developers globally.
Why Mobile Commerce is Successful?
Amidst the buzz surrounding mobile commerce, many may wonder what are the reasons that are propelling the growth of m-commerce. There are definitely many factors involved in the development of mobile commerce. Some of them are described below:
Increased investment – Lately, the mobile platform has experienced massive investments. Big investors are supporting and providing fund to mobile start-ups. This is giving birth to new companies in the e-commerce market which are driving significant growth.
Better devices – Mobile infrastructure has seen a major evolution in the recent years. Smartphones available in the market are now more easily accessible than earlier versions of mobiles. The enhanced aesthetic, efficient & fast interface, and user-friendly applications of the smartphones are making it popular among the users. Buyers are turning to mobile apps for purchasing the products instead of computers and desktops.
Improved Infrastructure – The mobile platform has tremendously improved in terms of accessibility, security and usability. People who were reluctant to use mobile phones for purchasing products earlier are now using it due to improved infrastructure. Now there are more numbers of user-friendly apps than ever.
Retailers Needs to Focus on the following to Boost the Sales Further
Customized Content for all Devices: The major challenge to hold customer in m-commerce platform is to supply a hassle-free functional interface. Customers stay on mobile apps for short duration. If the functionality is cumbersome and difficult then they will not return to the app for future purchase. So, it is necessary to design a user-friendly app to boost the sales.
Unified Commerce Platforms: The retailers need to redefine their architectural approach to improve supply chain, marketing, and administration applications.
Every company wants to improve their sales by executing all possible strategies be it the use of technology or promotion sales. Companies have got a new lucrative tool (i.e. mobile apps) to drive the sales. They will definitely explore this podium for better sales and holding their existing customers. Before anything, the retailers have to think 'mobile first' to experience a successful journey en-route to m-commerce. The Sooner, the better!
In 2016, search engine results will showcase video ads
Google has started showing videos in the search results but in 2016, it plans to show video ads too. Social media websites like facebook and twitter have already taken the step to show autoplaying videos to the users. It is predicted that the mobile apps will show in SERP table too. It is expected that these recent innovation can take mobile apps for optimization of fine-tuned mobile search.
Blockchain and Data App Development
Innovations in block-chain technology are propelling us toward new standards for financial and business systems worldwide, which we think is pretty exciting. Blockchain is even helping reshape the healthcare sector. A decentralized world would introduce new standards for security, accuracy, efficiency, and transparency. Data management will be streamlined, transaction processes will be efficient and simplified. These a just some of the exciting benefits of data app development and blockchain.
Share it now!