Hiring Android Development Company, key points to look for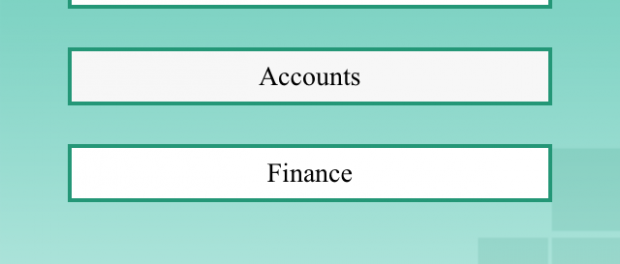 Share it now!

When you have a creative idea for app development, the first thing that would strike you is opting for Android app development. Getting the right Android app developer and partnering with the right Android app development company could be challenging indeed. Are you hiring android development company for a new app idea or to build an app to connected your existing business processes through mobility solutions? You must know a bit about Android OS and how to find a top android development company from your shortlists. An Android app development company with expertise and experience would be the best choice for transforming your app idea into a real time app. Through this article we have mentioned the key points that should be considered, while choosing an Android app development company.
Get a Project Quote : http://www.mobileapptelligence.com/enquiry.html
Android Development Company
Hire Android App Developer
What is Android OS
Android the most widely used operating system across the world, is an open source platform. As per a research conducted on the usage of Android operating system, it was found that 75% of the mobile devices are powered by Android. This makes Android hot favorite when it comes to application development. Android was created form Google. Linux powered Android and the tradition of Linux was continued by Android which made it an open source operating system.
Next Post: Difference between native application and cross platform mobile application
Being an open source make it easy for the mobile app developers to showcase their creativity through the platform of Android operating system. A mobile app developer can download the software development kit (SDK) and develop application for Android phones. Various businesses partners with the Android application development companies for the purpose of building and promoting their apps through them.
There have been many questions raised for preferring Android for the purpose of app development in comparison to the other operating systems. The wide popularity of Android is the answer to this question. Android is beneficial to the business and developers as its acts as a competitive tool for the purpose of achievement of high potent functionality. When you decide of developing an android app for your business, it is advisable to consult an expert android app developer through a professional Android application development company.
Related: Android Application Development Company for Social Apps
Choosing the perfect android application development company would be a challenging task. We have some suggestion for you, which would help you in getting your Android application developed by the Android Application Development company that is best in the market.
The resources that are part of the Android Application Development Company are the most important part. The Android Application Developer working for you should posses the capability of visualizing your app concept, executing the design of your app in a manner that could be termed as creative and has the capability of deploying your Android app efficiently into the target market.
The experience of the Android Application Development company would be an important factor. How long has the Android Application Development company been in the market? What is the number of Android applications that they have developed? Checking on the real time applications developed by the Android Application Development company would be an excellent idea.
Related: Cross Platform Desktop App Development
The third point to take care of would be the technical know-how of the Android Application Development company. It would be interesting to know the porting experience of the Android app that the company has in other platform like iPhone and Windows.
It would always beneficial to go with a company that has been working in the field of web designing, visualizing and digital strategy for a long time. These kinds of companies with long history would be able to design your Android app effectively.
The next aspect to check with the Android App Development company would be the fundamental skills in that are required for the development your Android app. The other features that are essential for the Android Apps Development company would be the capability in fixing bug, ability of upgrading the app and provide support after the Android app has been published.
Android powers millions of phones and tablets across the world. Its user-friendly capability, easy customization and seamless functioning have made it the favorite operating system across the globe. Find out a top android application development services provider and get mobile.
Mobile Commerce will be pushed forward by Mobile Pay
Use of mobile phones and its convenience has enabled the mCommerce industry in a great extent. Several e-commerce leaders began to shut down their websites and decided to do ecommerce only through mobile applications. There are many big ecommerce companies who consider mobile traffic in making major marketing decisions. About 90% of the e-commerce traffic is either through smartphones or tablets. Therefore, this trend can be even greater with the latest technologies such as mobile payment options offered by platforms and devices.
Mobile payments are expected to gain traction.
In 2019, we will see the increase in the number of payments through mobile apps as most banks are now offering mobile banking services. Moreover, mobile wallets like Paytm have already created a loud buzz at the center and so we can expect some other players from mcommerce too joining the competition. Within the coming years, more and more people will be going to digital methods where the transfer of funds and transaction becomes a cakewalk. According to a recent report, the mobile payment is forecasted to reach $503 billion by 2020 with a compound annual growth rate of 80% between 2015-2020.
Share it now!