Hire Cross-Platform Mobile Development Company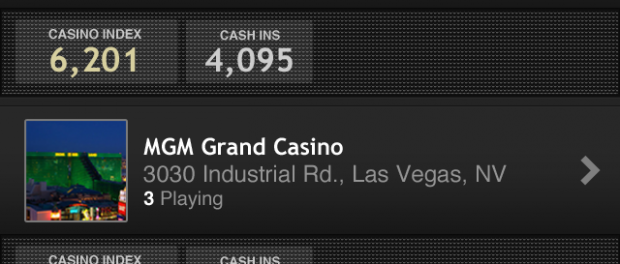 Share it now!

When you want to turn your creative idea into a mobile app, the first question that invades your mind is the mobile platform to choose for mobile app development. With availability of some of the most competent mobile platforms like iOS, Android, Windows and Blackberry, it is really difficult to choose the one that would best suit your app needs. The mobile platform that is compatible with majority of the mobile operating systems are being preferred the most. The process of mobile application development across the world encounters one common problem, which is choosing the right platform for development of the mobile application. There are many options available because of multiple mobile platforms; the best is perhaps cross-platform mobile development. In the current competitive world, one cannot stick to a single platform, as mobile apps supporting multiple platforms have become the demand of the present era.
Cross Platform App Development Services – Get a Project Quote – http://www.mobileapptelligence.com/enquiry.html
Cross Platform Mobile App Development
Cross-platform mobile app development involves developing the mobile application in one common language and the end code could be then seamlessly imported in multiple platforms. Hiring cross-platform app development company for the development of your mobile app is a way to reach out to the larger market along with saving time and money.
There has been a rising demand for development and deployment of app and it is only going to increase in the coming years. The requirement to develop and deploy more apps would mean that cross-Platform mobile app development would be in high demand. As per the reports the cross-platform mobile app development is having an annual compound growth rate of 38%, which would mean reaching $4.8 billion level by the year 2017. The demand for enterprise mobility solutions and enterprise app development would also increase and around 20 million enterprise apps would be developed by 2018.
Next Post: While Developing Mobile Apps, which platform to choose – Android or iOS
The mobile app development tools plays an eminent part in the process of mobile app development. As per the current report the top 10 enterprise Cross-platform mobile app development tools are Xamarin, PhoneGap, Appcelerator, iFactr, Kony, SAP, Alpha Software, 5App, FeedHenry and Sencha.
Benefits of hiring Cross-Platform Mobile Development Company
Hiring a Cross-platform mobile development company will bring you with multiple benefits.
Cost effective
Apps would be Enterprise ready
Reaching out to a wider market
Single time development
User of every mobile platform would be able to use the application
Support provided for different languages
Technologies to look for :
Cross-platform mobile app development is not as simple as it sounds. Developing a versatile cross-platform mobile app requires knowledge skills and experience. When you partner with a Cross-platform mobile app development company, the experience and expert resources works towards the development of flawless application which will provide the users with a smooth experience. More over the process of cross-platform mobile app development is cost-effective and  delivered within the given time frame. 
Next Post: Difference between native application and cross platform mobile application
A cross-platform mobile development company works on the following:
PhoneGap
Xamarin
Adobe Flex mobile development kit
Titanium Appcelerator
HTML5/ CSS3 development
Sencha touch
JQuery mobile
JavaScriptMVC
Knockout JS
The most eminent Cross-Platform mobile app frameworks are PhoneGap, Rhomobile and Titanium.
PhoneGap App Development
PhoneGap is free and open source software (FOSS) which is used for developing cross-platform apps for iPhone, iTouch, Blackberry, Android, iPad, Android, Symbian and Plam. It is the only mobile platform known for supporting 7 platforms. The coding languages used includes HTML and JavaScript and this cross-platform mobile app development platform can access hardware features like GPS, accelerometer, camera, sound and many more. The various features PhoneGap Cross-platform mobile app development are:
HTML5 and JavaScript
Accessing the native apps
Multi-platform deployment of the apps
Benefiting from the PhoneGap built
Implementing PhoneGap plug-in
Rhomobile App Development
One of the most used cross-platform mobile app development tool used for development of mobile app for iPhone, Android, RIM, Symbian and windows mobile. The features of Rhomobile are:
It is an open source copy based framework
RhoHub which helps in hosting of the development environment
RhoSync which is a standalone server that helps in keeping the data intact in the user's mobile device
The components of RhoSync are framework synchronization, RESt API, administration web console and presence of asynchronous job system.
Titanium Development
One of the most preferred platform for cross-platform mobile app development. Titanium mobile app development implements JavaScript Syntax with custom API, along with the methods that gets transformed and cross-compiled to Objective-C and Java. There are fours parts for Titanium application:
HTML/CSS/ JavaScript code used for making logical code application and UI
Presence of APIs which help in accessing the native functionality of the device
Presence of language-OS bridges for compiling the web codes
The run time shell for packaging the application for cross-platform distribution
Cloud-based Mobile Application Development in 2016
It is an undoubtful fact that cloud technology is putting a far reaching impact on tech industry. Its playing an important role in the application development business too. In 2016, it is expected that more app developers will be adopting cloud technology for mobile app development. This will easily help the application to work on different mobile platforms. Utilizing cloud technology would help iOS and android developers to sync data across wide spectrum of devices with ease.
5G wireless is just around the corner.
While 2018 was the year when fixed 5G apps found their legs, in 2019 we will see 5G wireless finding its way to our Smartphones. 5G will expand the potential outcomes that present systems like 4G LTD offer by not only improving the user experience but additionally the mobile application development market. Applications that currently take minutes to download, under 5G, will be available in not more than seconds. It is 100 times quicker than 4G and will expand the application market as the possibilities for applications will be tremendous.
Share it now!