Does your Business need a Mobile Application?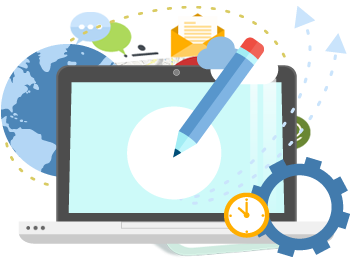 Share it now!

There is a phenomenal growth in mobile application development industry. Rising trend of mobile application development has resulted in a lot of apps. Smart devices may soon take over the PC market. Businesses are discovering that future of personal computing is going to be smartphones and tablets and they are hiring mobile developers to implement mobile apps for their internal & external business processes. More and more people are using mobile phones and tablets for their routine computing operations, so your business need a mobile application development that is focused on your requirements.
Mobile applications are in great demand because of their great use in business ecosystem. Business individuals are using these applications to facilitate seamless and the optional functioning of business and promotion of products and services. When it comes to mobile application development, it itself is a complicated process as it involves proper planning and execution to get appropriate results
More than two-third of smartphone users just cannot do without their devices. They say that they regularity use their device to access local news, chat, listen to music, watch videos and so on. Some users say they also use their mobile phones for checking weather updates. Data suggests that more and more people are nowadays reaching apps for almost all sorts of computing requirements. And the data certainly encourages businesses that want to bring their systems on the mobile platform. About 80% of businesses in a survey revealed that they want to go mobile with an application this year.

People within these data use smartphones for a variety of computing requirements. Also, businesses, regardless of their types, are discovering the benefits of using mobile phones and apps. They know that with apps, they just not explore more customers but boost their businesses too. There are hundreds of types of smartphones but most of these are running on Android, iOS, Windows Phone and BlackBerry operating systems. If you also want to bring your business procedure on one of above mentioned mobile platforms, you can hire an expert mobile app development firm like MobileApp telligence
Which is the top app development technologies used in United States, India and Mexico?
Mobile app development services have seen tectonic technological changes over last few years. The growth has been massive. In the broad overview – android development, iOS development, windows development, cross platform mobile development and web mobile development are used. America and Asia are top growing regions for mobility.
Surge of on-demand apps
Things are going to get more interesting in the app world as more sectors are expected to introduce more on-demand apps in 2019. Let's face it, there are countless on-demand apps as per now. The main highlight under this trend is that there will be more apps come 2019. Currently, there are bigwigs such as Uber and Taxify that have gained a lot of popularity thanks to the on-demand apps. Car rental and on-demand taxi apps have generated great demand.
Share it now!