At Arabian Travel Market Dubai, UAE – Top Mobility Solutions and Travel Technology will be at display.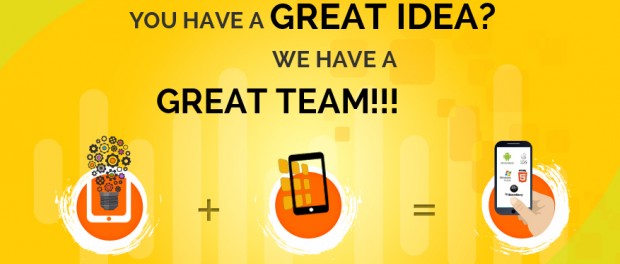 Share it now!

Arabian Travel Market 2015
Arabian Travel Market 2015 / ATM 2015 will open on May 4 2015 at 11AM at Dubai International Convention and Exhibition Centre. ATM is one of the most popular annual travel and tourism events in the middle east region. Global travel management companies, hospitality companies, travel technology companies and mobility solutions visit ATM every year to showcase their products and services. This event generates great business potential within the Middle East for inbound and outbound tourism professionals. With over 2,700 exhibitors, and 23,000 meetings set at the 2015 event, ATM is the region's premier travel trade forum and exhibition.
Hire Mobile Application Development Company – Get a Quote http://www.mobileapptelligence.com/enquiry.html
Mobility Solutions Dubai UAE
As smart phones are increasing day by day, a lot more people access the data on the go, rather than the desktops or laptops. Thus mobile application development has become a huge opportunity. Almost every business vertical, associated with any kind of services, is finding mobile application development, a must. A mobile app – android app or iphone app, is finding way because of ease of use and accessibility.
Every business has something to share to its client, it may be information, updates, transactions. Mobile apps are taking this connectivity and sharing to the other level. For example, a travel company certainly needs a mobile travel app or update the present one to cater to the latest travel trends and needs. A company's own travel mobile application improves their customers' travel experience as well as loyalty.  Visibility of their brand is certainly increased. By using several languages in the mobile app, the travel company can widen their customer base and target the clients across the globe.
Next Post – What is the correct method of delivering enterprise mobility solutions
According to Joanna Stern, ABC News technology editor, "The future of technology really is about travel." Mobile apps for travel make being away from home a better experience. Three out of four active travelers use smart phones or laptops while on the move. Laptop is a dependable and hardworking machine but carries the risk of too much of luggage and getting stolen. So more and more people make smart phones or tablets their travel companions, thus skyrocketing the relevance of mobile applications.
Travel companies can develop apps which enable the customers to book hotels and flights from them. They can also develop ideas and mobile apps which is more general in nature. This strategy will also help them to get more customers.
There are great mobile application development companies, which are developing some o of the most interesting mobile apps, as products. They understand the gap, do feasibility analysis and build something, which adds value to clients. Some huge acquisitions have created history in the domain of mobile application development.
Mobile Apps – really worth it? Absolutely. Its really worth going for developing a mobile app for your business to take your client experience to next level.
Some of the features that will form the highlight of Arabian travel market are as follows:
Around 400 main strand holders
Around 2,700 exhibiting companies expected to take part in the meet
Around 86 countries representing in the exhibition
Around 23,000 visitors expected to take part in the meet
The number of pre-registered country at present is 152
113 new exhibitors
Around 70 nationals and regional pavilions
Mobile Usage Trend in 2017
Mobile phones and mobile applications have become an integral part of our daily life. In fact, buying through mobile applications have risen in one year. The majority of traffic that major US retailers have receive is through mobile applications, according to a report by comScore. Mobile devices represent over 20% of all sales in the e-commerce market. In fact, mobile applications are the fastest growing trend in the mobile world. Mobile users in the US spend more than 2 hours on applications, according to a report by Flury Analytics.
Mobile payments are expected to gain traction.
In 2019, we will see the increase in the number of payments through mobile apps as most banks are now offering mobile banking services. Moreover, mobile wallets like Paytm have already created a loud buzz at the center and so we can expect some other players from mcommerce too joining the competition. Within the coming years, more and more people will be going to digital methods where the transfer of funds and transaction becomes a cakewalk. According to a recent report, the mobile payment is forecasted to reach $503 billion by 2020 with a compound annual growth rate of 80% between 2015-2020.
Share it now!