Android App Development to Brand Your Business
android apps development services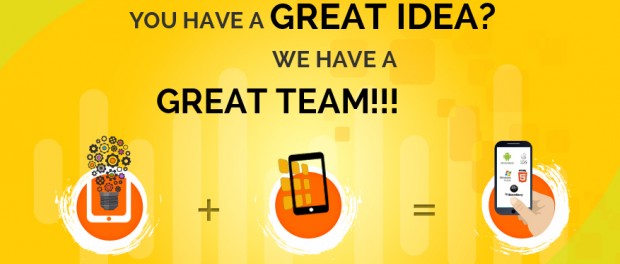 Share it now!

Android apps development services have become one of the most sought after mobile app development services.Mobile app development in specific has become one of the means of branding a business. Among the various operating systems available, Android has the maximum demand.  Smart-phones have become an integral part of modern, decent life and it exerts its influence in the buying process of its users. Reports of Nielsen and others invariably emphasize the need for business people to have their own mobile site and mobile apps to survive in the present 'mobilization' of business. The entrepreneurs who want to develop mobile app for their business, prefers to go with Android. This has led to the rise in the number of Android apps. One of the most prominent reasons could be the open source software development kit (SDK) of Android. Along with this Android apps are user-friendly and flexible, which makes it favorites among the users. The Android app development industry is gearing up to meet the demand of Android app development in the coming years.
For http://www.mobileapptelligence.com– get a Project Quote-
http://www.mobileapptelligence.com/enquiry.html
Android App Development Company
When you have decided to build an app for your business, the natural question is which platform you should choose: iOS or Android?
Related: Mobile App Development Company for Entertainment Apps
Google which owns Android has allowed many mobile manufacturers to license its system, so you'll find android phones from Lenovo, HTC, Samsung, Sony etc. Thus, Android has a great outreach among your present and prospective customers. Moreover, due to its flexibility, you can create an app that really will be a concrete form of your app idea.
Android apps will be used by your customers for the following purposes:
•        Finding the location of the physical store and working hours
•        Promotional offers and discounts
•        Details of the products including product reviews
•        Checking the prices and comparing
•        Shopping lists
Related: Looking for Android Application Development Company
Since Google Play store is the most visited mobile app store, the visibility of your app will be more. You can also give a link to that particular page in Google Play from your website. You can even give advertisements in other sites and popular Android apps enticing people to download your Android app. Moreover, android phones can download apps from other app stores too. As smart-phones now work like laptops or desktop computers, businesses can use Android phones to load their own in-house applications. This is advantageous to small businesses that rely on custom applications to do business.
Android is open source and its software development kit (SDK) is free of cost. So the development of an android app is comparatively cheaper. It is also easy to integrate your existing web or mobile application with the Android platform.
For small business owners, Google's policy of not denying "competing" applications to its users is a boon. Google doesn't entertain many restrictions imposed by Apple. Google voice available with Android is a great tool for small businesses particularly the single owner ones.
Related: Develop Cross Platform Apps
Surge in demand has let android apps development companies work day n night to fulfil the demand. Next 12 months will be very interesting to see the upgrades on top two OS.
Mobile App Marketing Trends in 2017
In 2016, it is expected that leading marketers would fully integrate mobile marketing into their business strategies. These marketers will be able to measure the use of mobile across various channels. It will provide an opportunity for the marketers to differentiate their brand from the competitors. This in fact is helping mobile marketers to increase their investments in mobile initiatives. App development companies in UAE, Saudi Arabia, and whole middle east region are witnessing this transition.
Regarding Author:
Author is a senior business analyst and an expert in cross platform mobile app development.
Blockchain and Data App Development
Innovations in block-chain technology are propelling us toward new standards for financial and business systems worldwide, which we think is pretty exciting. Blockchain is even helping reshape the healthcare sector. A decentralized world would introduce new standards for security, accuracy, efficiency, and transparency. Data management will be streamlined, transaction processes will be efficient and simplified. These a just some of the exciting benefits of data app development and blockchain.
Share it now!