4 Key elements of developing Enterprise Mobility Strategy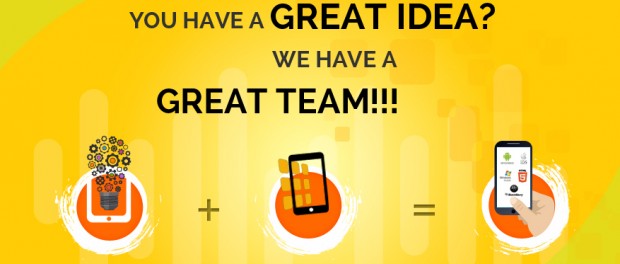 Share it now!

Enterprise mobility strategies' development and deployment for business are considered to be a lengthy process. But it enables your workforce to access enterprise data. A number of factors have to be ensured before you begin the development process. It will help in analyzing the mobile-readiness of your business. When you understand the role of mobile in your enterprise, a faster deployment of enterprise mobility strategy is possible.
There are four major factors you need to consider before you plan for developing enterprise mobility strategy for your business. They are as follows:
App User determination
If you plan for more than one app, then a roadmap can help you implement each and every app within the desired time schedule. Audience analysis is one of the important elements to be done before you plan a mobile strategy for your enterprise.
First, you need to identify the ideal users of your app. In terms of adoption rates, this factor can help in gaining success of the app. Also, this will help in identifying the nature of the app; external or internal and its effect during development and deployment.
Identifying the exact audience at the earlier stage of development can help the decisions further down the development line.
Objective of app
Identify the objective of your app. It should be capable of achieving the desired result. It is important that you find the needs, struggles and stress your enterprise might face while mobile enterprise solution is adopted to the business. It is better to achieve and deliver and to establish the role of mobile in your business.
Never develop an app for the sake of it. In every aspect of your business app, it should be able to bring agile and seamless changes. If it is a delivery app, your app needs to be capable of improving process and experience at the delivery point. It must have the capability of solving an issue and suggest proper solutions to the end customer.
Choice of development platforms
Audience analysis should be based on the users of a certain mobile platform. Though iOS is popular among many. That doesn't mean that you can neglect android app development. In the market, Android users are more than iOS users. Increasing demand for BYOD policies has enabled in the increased usage of android users.
Windows and Blackberry are worth considering because they are also catching up in the global market. Your enterprise must have a clear idea on the platform on which you want to develop your app. The revenue you invest for developing an app should bring returns on an average basis.
Native vs Hybrid app development
No set of rules is specifically defined for app development of native or hybrid apps. It should be considered as a matter of time and budget. This will enable your business to put forward a course of action that can satisfy the requirements of the project.
Hybrid app development was considered as a cheaper option when compared to the full-scale native app development. As the technology is improving rapidly, functionality can be achieved and therefore hybrid app development has its own explicit functionalities and advantages than blindly adopting native app development.
It is crucial to understand the complexities surrounding enterprise mobility. This will help in building the most viable solution for your business scenario.
How mobile app development companies have made geo-fencing technique so popular?
Geo-fencing is one of the features of the software program that use the GPS of the mobile device to interact with the geographical boundaries. The mobile app companies use the mobile operating system like iOS and Android to inform the application, when you come in and out of geo-fences. These devices have framework that helps in providing a location. With the help of this data, you can see the apps operating in and out of the specific cities.
Multiplatform app development is on the rise
Flutter was unveiled at Mobile World Congress (2017) and is currently in full use. This framework is the only mobile SDK providing reactive views with no need for a JavaScript bridge. Another promising solution is Kotlin/Native, a technology for compiling Kotlin to native binaries. It allows you to develop native apps with the help of native libraries and instruments (Xcode, Android Studio). All of the native platforms' capabilities are available through Kotlin / Native.
Share it now!