Key Points on How to Develop Mobile Apps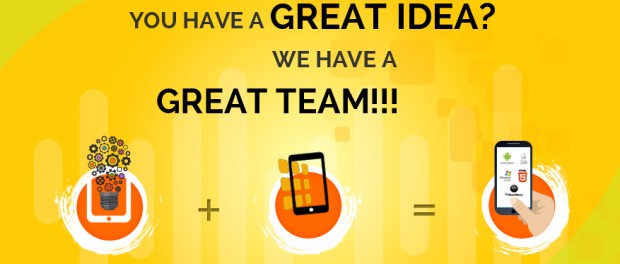 The number of smartphone users has been increasing. The gradual increase in the number of Smartphone has gradually raised the demand for mobile app. Developers are more interested in mobile app development, as it is one of the ways of getting rich in a short span of time.We will find every other person carrying Smartphone. The most exciting part of Smartphone as per the users is the Mobile app. In such a situation mobile app development holds an eminent position. There are many with smart-phones in hand and they download your enterprise mobile app. But what if they just forget it after downloading it, or if they uninstall it sooner or later? To avoid such situations, one must be sure about the UI designs of mobile app, which should be capable enough to engage user. There are certain principles for mobile app development. Fortunately, now we have mobile app integrated development environment and simulators to ease the app development and testing process. Following are some of the key points –
For http://www.mobileapptelligence.com– get a Project Quote-
http://www.mobileapptelligence.com/enquiry.html
Mobile App Development
One app, single objective must be your agenda.  While you go to develop mobile apps, you should not try to make it a solution for many needs. Focus on offering with a single objective and create your mobile application around it.
Related: Mobile App Development Company for Multimedia Apps
Never just import, what you have already designed for one platform to other platform (iOS to Android, Web to iOS, Android to BlackBerry etc). Specialties of the target operating system should be taken into consideration. When you create big enterprise apps to be used in various platforms and devices, the level of standardization should be greater than in consumer apps. Cross platform app development thus is far critical than native apps. App will click only if it connects to end users.
Throughout the designing process, you should care for the speed user will get. UI and functionalities may be splendid, but if speed is not there, the users will abandon it. Most of the successful apps are faster than their counterparts.
Related:  Android Application Development Company for Business Apps
Never feel that everyone will give his/her entire attention to the mobile app you design.  Successful mobile app designs optimize one thumb/one eyeball experiences. The big pictures and huge tap targets are preferable.
Build eye-catching interface, which is crucial to make your app popular and sustaining.  You can make use of the elaborate interface design libraries provided by the mobile platforms. Making use of the API collections can lead to as visually attractive user-interface UI.
Related: Phonegap Cross Platform App Development
Facilitating easy updates is very helpful to retain your customers.  Push notifications can be given when new updates are available. Old version should be substituted by the new whole update procedure.
Brands are bridging the gap between apps, e-commerce, and social media marketing
Brands are spending 9% of their marketing funds for social media marketing. As per the studies conducted by leading marketing company, the mobile traffic to e-commerce websites have increased from 3% to nearly 37% in the previous years. This is enhanced by the advancement in the mobile app technology and its relevance in the life of the consumers. Only 33% of consumers trust advertisements whereas 90% trust the products recommended by their friends and peers.
Regarding Author:
Author is a senior business analyst and an expert in cross platform mobile app development.
Android AI Assistant
The advancement in this sector has been a humongous one. There was a time when the Siri was the highest achievement in AI which is of course not the same anymore. With AI giants like Google assistant, IBM Watson, and Sophia, Android AI is uplifted like never before. It's like AI is spreading its root in every corner of the globe. Even the homes are becoming smart and AI equipped with Google Home and Amazon Alexa. 51% of the AI market share is consumed by the Google Assistant.