Designing Mobile Apps for iOS, check following facts?
Mobile Apps for IOS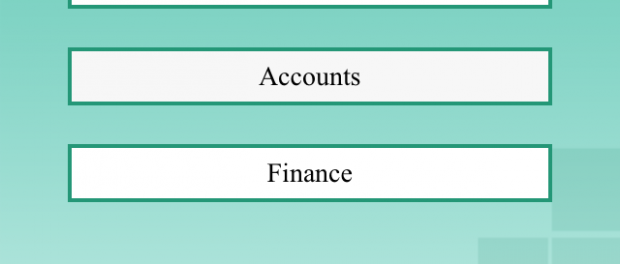 Designing mobile apps for IOS, is an exciting challenge indeed, because it is clearly the most advanced mobile platform. The demand for mobile devices with iOS has been on the rise. A certain segment of the audience prefers owning and using the mobile devices with iOS. The release of an upgraded version of iPhone at a regular interval could be the best example. Hence designing mobile apps with iOS has been an interesting and exiting factor for the iPhone developers.  It dictates, what can ultimately be done with a mobile device. iOS SDK and Xcode, along with tools like the Xcode IDE, Instruments, and iOS Simulator,  are powerful weapons in the hand of the mobile apps developer in India and abroad, to develop top mobile apps. There are many facts that has to be kept in mind while choosing iOS for mobile app development. These facts have been mentioned below, which would be beneficial for you.
For http://www.mobileapptelligence.com– get a Project Quote-
http://www.mobileapptelligence.com/enquiry.html
Designing Mobile Apps
iOS App Development
iOS devices fall into two categories: iPhone and iPad. Mobile app designer should check, if its retina ready screen or not. Retina screen, with its high resolution, will display a high level of detail so if there are any issues with the UIs, it will expose that as well.
Related: Mobile App Development Company for Business Apps
Human interface guidelines (HIG) supplied by Apple will guide the iphone application developer on how to design the standard keyboard layout, the date picker, and the status bar. The three cardinal visions of Apple are deference, clarity and depth.
To design a catching user-interface for iOS, iphone application developer or ipad application developer should do the study of the top apps in the iTunes and also try to fully comprehend Apple's own UI guidelines. Just adhering to Apple guidelines won't result in a nice UI, but you have to add your aesthetics to it. You may design the iOS app such that it is clear, simple, focused, and easy to navigate. Meanwhile, you should ensure that it keeps itself within the platform conventions of Apple.
Related: Top Android Application Development Company
Related: Hire Cross Platform App Development Company
Striking icons are an inevitable part of a well-designed iOS app. iphone app developers india and worldwide, have been focussed to build a special, eye-catching shape for the icon, centring on a small color palette. Better not to use text in the icon, but the design of the icon should indicate the content of the mobile app in a striking way. Do not overlook the designing of the icon, for it acquires a critical role when the app is downloaded to mobile devices. iOS is a treasure house which offers immense opportunities to the imaginative and the intelligent mobile app designer. Designing mobile apps is not that easy, take it as a challenge and design a great app.
Successful Mobile App Development
Though billions of smartphones available in the market, users look forward to using new applications to meet their requirements. So the app development companies have to use advance development opportunities to build successful apps in a fastest way. Multiple platforms for development and non-coding applications development tools are available in the market, which reduces the time and effort taken for the initial release of the application.
Regarding Author:
Author is a senior business analyst and an expert in native mobile app development.
Resources:
http://www.mobileapptelligence.com/iphone-app-developer.html
http://www.mobileapptelligence.com/ipad-app-developer.html
http://www.mobileapptelligence.com/mobile-app-developer-india.html
Keywords:
designing mobile apps, designing mobile app ios, designing mobile app for ios, iphone app developer, ipad app developer, iphone app developers India, mobile app developers in India
Mobile payments are expected to gain traction.
In 2019, we will see the increase in the number of payments through mobile apps as most banks are now offering mobile banking services. Moreover, mobile wallets like Paytm have already created a loud buzz at the center and so we can expect some other players from mcommerce too joining the competition. Within the coming years, more and more people will be going to digital methods where the transfer of funds and transaction becomes a cakewalk. According to a recent report, the mobile payment is forecasted to reach $503 billion by 2020 with a compound annual growth rate of 80% between 2015-2020.